The Australian Open never fails to deliver its fair share of memorable experiences. After 14 days of intense competition let's look back at some of the unforgettable moments from the 2018 Australian Open:
1. Federer gets all teary.
Now what can you say about this man. Even after he has won it 6 times in his career he still thinks it's a dream to win the Australian Open.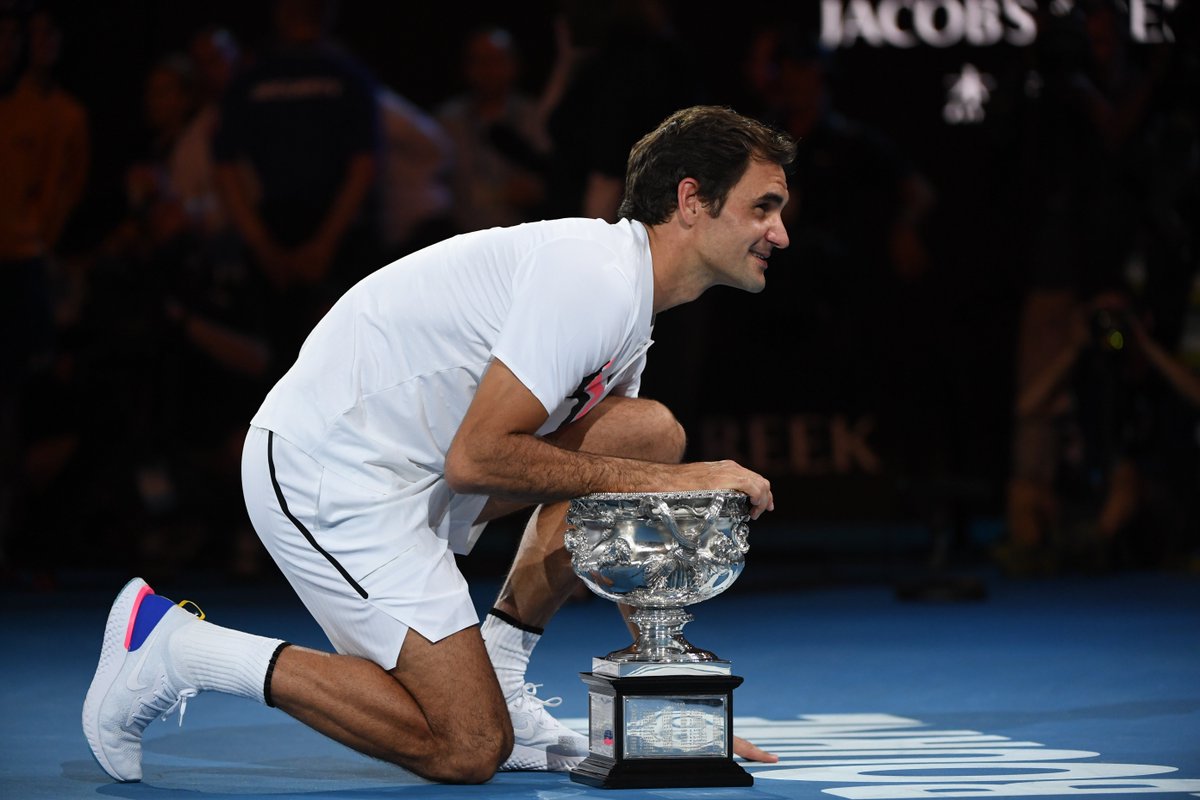 Federer broke down twice after winning the Australian Open for a record 6th time and with that he also becomes the first man to win 20 major Grand Slam Titles. This just shows that his love and passion for the game has not died one bit even after 20 years of professional tennis. Salute to an absolute legend.
2. Wozniacki breaks the Duck.
Caroline Wozniacki finally ends the 'no grand slam' question after winning the Australian Open. She beat Simona Halep in a tensed final which ended 7-6 (2) 3-6 6-4 after 2hr 49min. Wozniacki admitted that it felt really good after winning her first grand slam and felt relieved that finally she won't have to answer the 'no grand slam' question.
Wozniacki also jumps ahead of Simona Halep to become the world no. 1. Some would say that's two birds with one stone.
3. The rise of Hyeon Chung
What a dream tournament has it been for the 21 year old. After beating Novak, he became the first Korean to reach a Grand Slam Semi-final.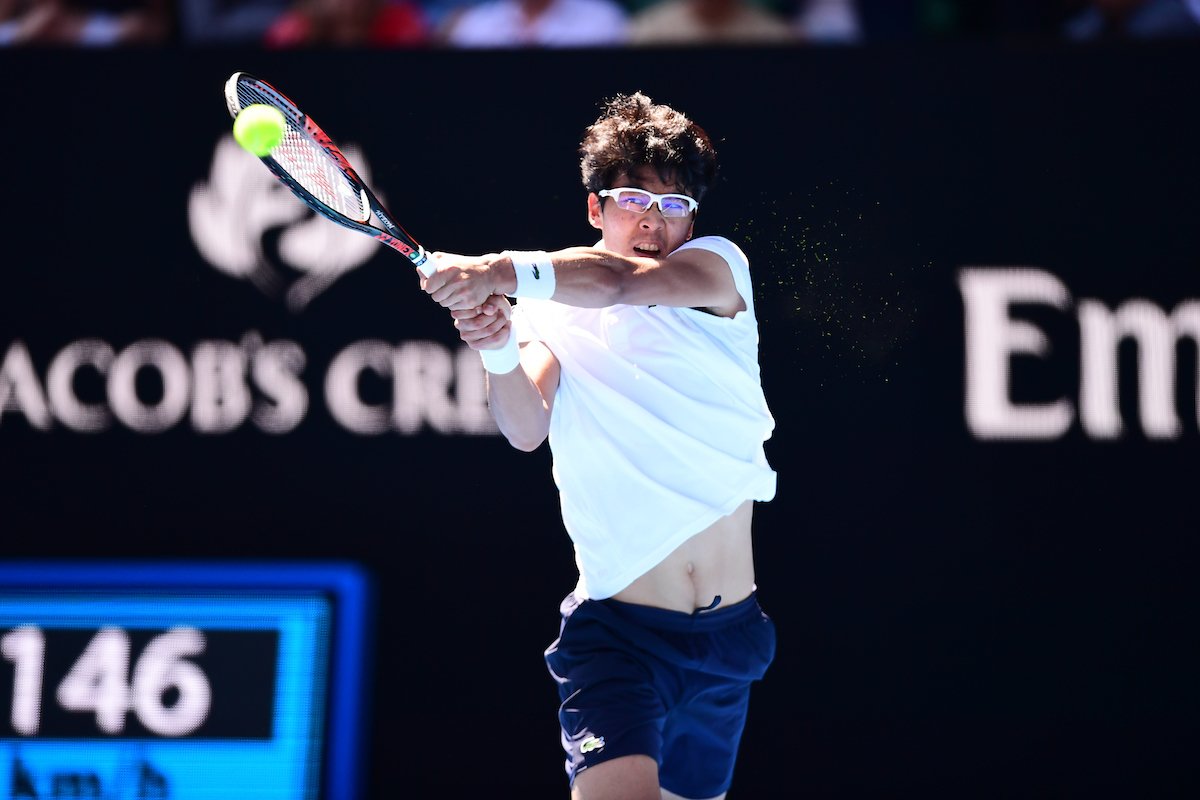 Chung started playing tennis so that he could improve his eye-sight and it is safe to say that the young lad has achieved far more. Unfortunately his dream run came to an end after he had to retire in his match against Federer due to blisters on his feet which despite his best efforts was too much for him.
4. 'Get Up' says Nick
In his match against Grigor Dimitrov it was quite visible that Nick was upset with his own support staff about a stringing issue with his racket. "You had one job", he moaned at one point. Later in the match he also accused his own support box for not standing up and supporting him enough.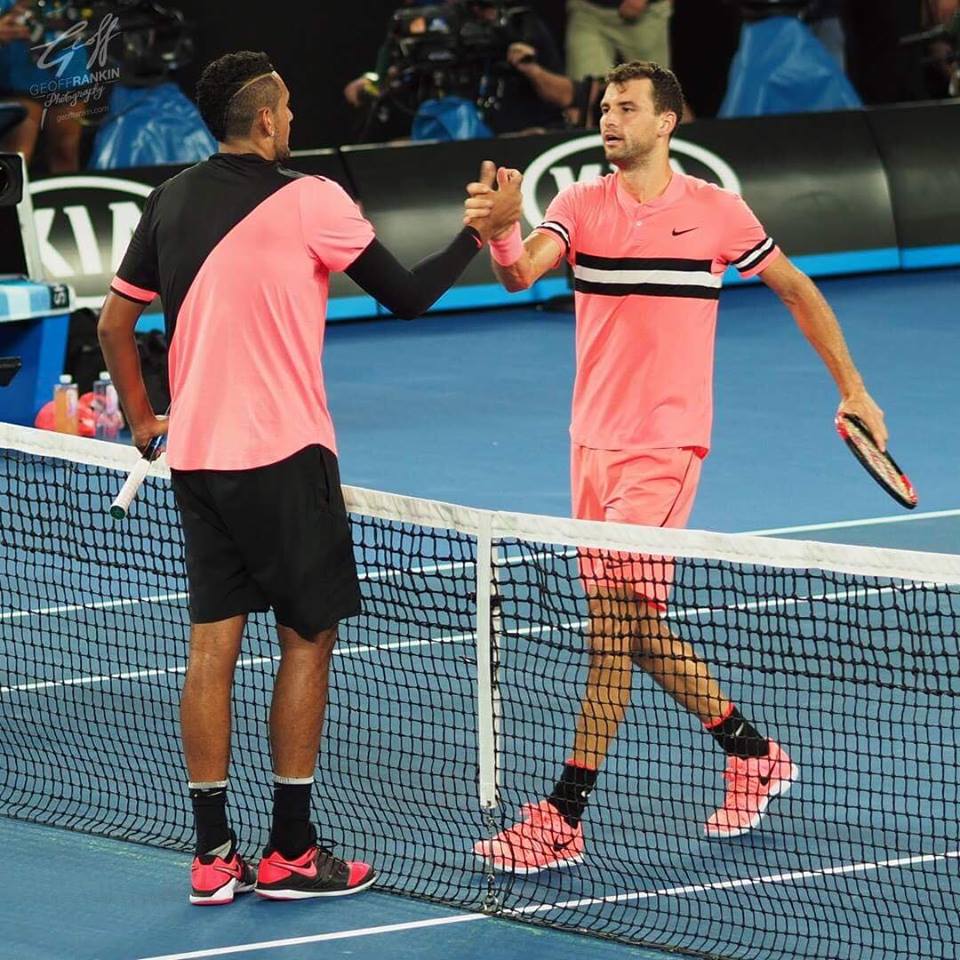 "Get Up", he shouted at his own support box which was followed by an awkward moment where his father got up and was followed by the rest of the crowd in his support box. However, this is not the first time where Nick has blasted his team for not supporting him. He had familiar outbursts in the previous year's Wimbledon in his match against Lopez where he labelled his team as "Retarded".
5. When players turn Umpires
In the 1st round match between Alexander Zverev and Thomas Fabbiano, there was a moment in the 3rd set when Fabbiano's backhand smash just clipped the line. The ball was called out but instead of challenging the call Fabbiano asked Zverev what he thought of the decision. Zverev coolly walked to Fabbiano's side of the court and both players discussed about the decision standing shoulder to shoulder.
In the end Fabbiano decided to challenge the call and was proved right as the ball had just clipped the line. The match had reached a pretty tense point with both players locked at 5-5 in the third set and it was nice to see both players having some fun.
6. That's just Bananas
Coco Vandeweghe was warned by the chair umpire for time wasting in what was a bizarre bust-up over a banana. Coco complained that there weren't any bananas available on the court when she needed them and decided to wait for them. The umpire repeatedly warned her to get on court but Coco ignored him. "Why should I feel uncomfortable because the court is ill-prepared?" said Vandeweghe. Umpire Fergus Murphy ultimately charged her with a code violation for time wasting. Vandeweghe went on to lose the match 7-6(7-4) 6-2 to Babos in what summed a bad day for the US women's team.
7. That's not mine
Federer kicked off his defence of the Australian Open with an easy 1st round win over Aljaz Bedene of Slovenia. Federer sailed through the match without breaking a sweat but not before making the crowd laugh. The moment came in the 3rd set when a crying baby in the stadium prevented Bedene from serving. Bedene was facing a break point and was already 2 sets down. The moment was pretty tensed.
After Bedene stopped his serve mid-air because of the baby which was funny in itself Federer backed it up with an "It's not mine" comment which sent the whole stadium into a fit of laughter. Even Bedene couldn't help but smile.
8. The legendary ball boy
One ball boy got lucky during the Enqvist/Woodbridge vs Eltingh/Haarhuis men's doubles match. Jacco Eltingh offered his racket to a ball boy and invited him to have a crack in the match. What followed was a barrage of samshes from the kid and despite returning a few of those Enqvist and Woodbridge finally succumbed to a shot that was aimed right at their feet.
9. The Largest Fine
Mischa Zverev was handed the largest fine ever in Grand Slam history for poor performance in the 1st round of the Australian Open. A new rule had been implemented called the "First Round Performance" which stated that a player could be levied a fine up to their first round prize money if they do not perform to a professional standard in their match.
If injured players withdrew before the tournament began then they would still be eligible to receive half the first round prize money and the other half would be received by the player who replaces them. Mischa Zverev however, went into the tournament with an injury and could not even proceed further than the first round. This rule was brought to deter players from participating in the tournament just for the prize money.
10. Changing room for Rafa
Rafael Nadal may not have had the kind of impact on the tournament that he would have liked but he certainly had eye balls turning his way in what was one of the weirdest moments of this tournament. Nadal had to convince the umpire to let him change his shorts in the entrance tunnel. The umpire initially refused and said that Nadal had to use one of his two bathroom breaks. However, seeing the hot conditions in Melbourne the umpire allowed Rafa to change his shorts in the player's tunnel to the dismay of some of the fans.