Espanyol's Sergio Garcia has been forced to deny that he racially abused Barcelona defender Samuel Umtitil at the end of a highly-charged Catalan derby.
The French center-back had to be dragged away from the striker at the end of the 1-1 draw by goalscorer Gerard Pique – himself the target of abuse from Espanyol fans.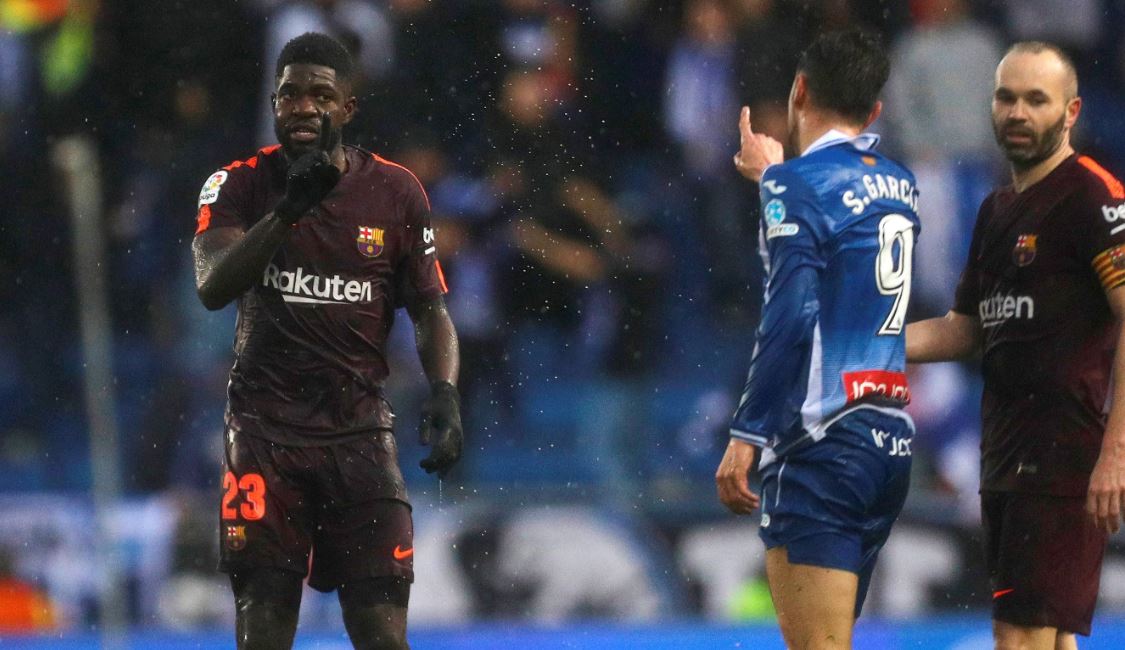 Garcia also defended himself on Monday from the news that suggested racist insults were made by him towards the Frenchman.
The cameras of 'The Day After' captured their initial coming together in the derby at the RCDE Stadium, with an exchange of insults between the Espanyol striker and the Barcelona defender.
Umtiti didn't like the way Garcia clattered into him and insulted him by calling him a "son of a b**ch.""You motherf**king whore," came the response. As to any racist overtones, Garcia flatly denied the accusation.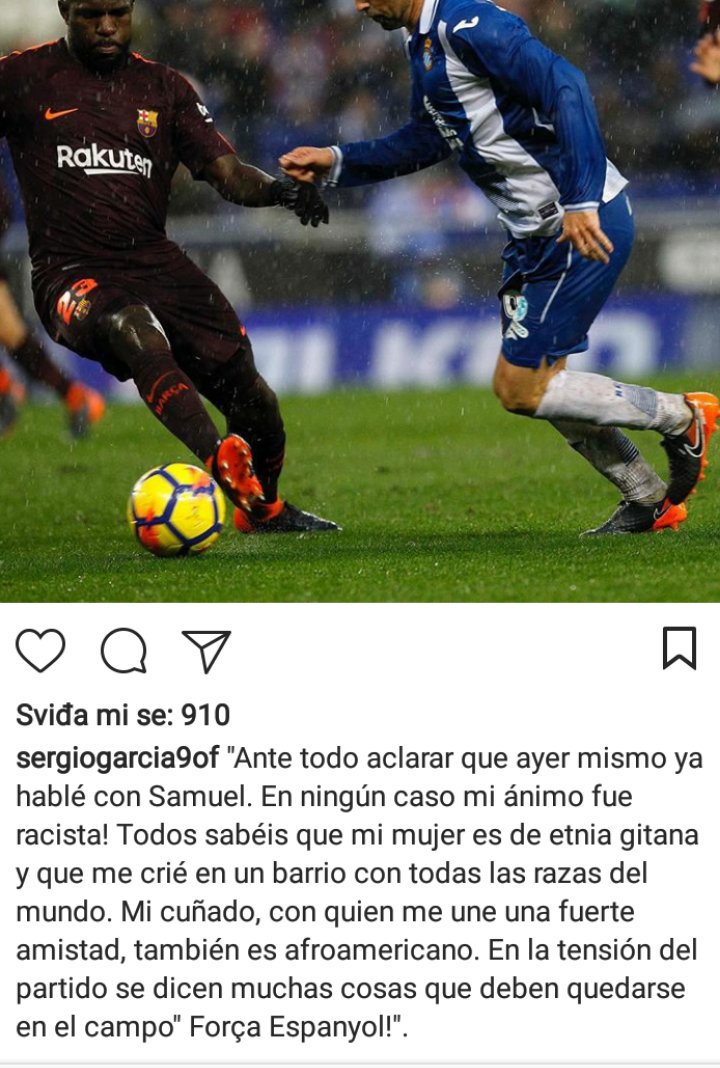 "At no point was my spirit racist," he noted. "You all know that my wife is of gypsy ethnicity and that I grew up in a neighbourhood with all the races in the world. "My brother-in-law, with whom I have a strong friendship, is also African-American."
Everything seemed calm at the end of the match, but Samuel Umtiti and Sergio Garcia continued their on-pitch feud in the tunnel after Barcelona drew at Espanyol.