Is Big Bash League Slowly Becoming A Threat To IPL?
Indian Premier League is one of the biggest sensation in cricket that world has ever seen,it is a BCCI backed twenty 20 league started in 2008 with Lalit Modi as its chairman. IPL is the league where all world class players show keen interest to participate due its popularity and most importantly due to its riches. Many cricket boards rescheduled their tournaments becuase of IPL.
IPL telecast rights was first bagged by Sony television network for 10 years at a price of 100 crores but recently star India secured the telecast rights for a mammoth amount of 250 crores,which is a lot more compared to BBL. So can any other really challenge IPL? Many countries have their own cricket leagues like Big Bash league, Carribean Premier League,Pakistan Premier League and many more. CPL is the league having capability of producing best twenty 20 players, PSL is the league where best fast bowlers will be produced. But IPL is more different from these leagues ,it produces most of the world class players,but there is one league that can give tough competition is BBL.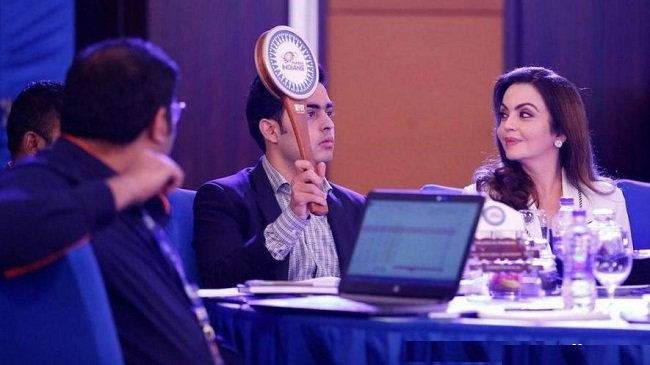 There are some reasons where BBL can challenge Indian Premier League.
TIMINGS:
For a league to become more successful and popular it should be played at a proper time,before IPL was telecasted at 3pm and 8pm but it was changed to 5:30pm and 7pm ,it was not confirmed yet as the case was in court the result will be declared by 24 of this month but if we take the BBL it will start in the morning session where viewers find it difficult. BBL should overcome this to challenge IPL.
MATCHES SCHEDULE:
In IPL there will be a busy schedule where matches will be held continuously, but if we take BBL there will be some gaps in between the matches which makes the viewers to show some interest in the tournament. In this case BBL is better at scheduling matches.
POPULARITY:
IPL is more popular when it comes to popularity,although BBL is the 7th most attended league in the world but IPL still stands ahead of it,IPL has an average attendance of 32,000 while BBL has nearly 30,000.It's an Indian tournament, watched by Indians, sponsored by Indians and paid for by Indians. No one (other cricket playing nations) has that kind of money locked up like we have in India. You can have the tournament any where in the world but if Indians are not watching it, the money will not come,so there be no chance that BBL can beat IPL in this aspect.
PRIZE MONEY:
IPL has prize money is 15 crores for the winning team which is more than the BBL,so IPL can beat BBL in this aspect.
PRESENCE OF STARS:
If we take BBL there will be less international stars compared to IPL. BBL will miss many international stars like Virat Kohli, Rohit Sharma, AB De Villiers and many players as Indian and South African cricket boards won't allow their players to play in the BBL.
INNOVATIONS:
BBL has given birth to women's cricket but when will we see women's IPL?IPL has not even considered of developing a womens IPL. Not only these there some other innovations like the games are being broadcasted in free to air channel Network Ten and the production is top notch. The commentary panel is far better than the ones in the IPL and the on-field entertainment, fireworks and musical events surrounding the games have made it an extravaganza of sorts.
In addition to there are some statements made by some experts previously regarding this issue, chief executive James Sutherland was the first to admit that Cricket Australia's revamped Twenty 20 league would not be able to rival the financial gloss of Lalit Modi's brainchild. "I don't think we see ourselves as a competitor to the IPL (in terms of player earnings) and certainly the revenues that the Cricket Australia Big Bash League can generate" James Sutherland said in Melbourne in 2010.
The BCCI, on its part, is unfazed. "I don't think it is a threat to the IPL. We don't look at it that way. We have never stopped any other board from starting any league. It is up to them," said Niranjan Shah, a BCCI vice-president and a former vice-chairman of the IPL.
By considering all these BBL won't be a threat to IPL,instead it can give some competition to IPL.