This week's Raw was live from San Jose. A fatal 4-way, second chance match was announced for the main event of the show. Winner gets a spot in Elimination Chamber PPV.
1. The show is opened by John Cena, who is then interrupted by The Miz and The Miztourage. A match is booked between Cena and Miz. The looser will enter the chamber in first position.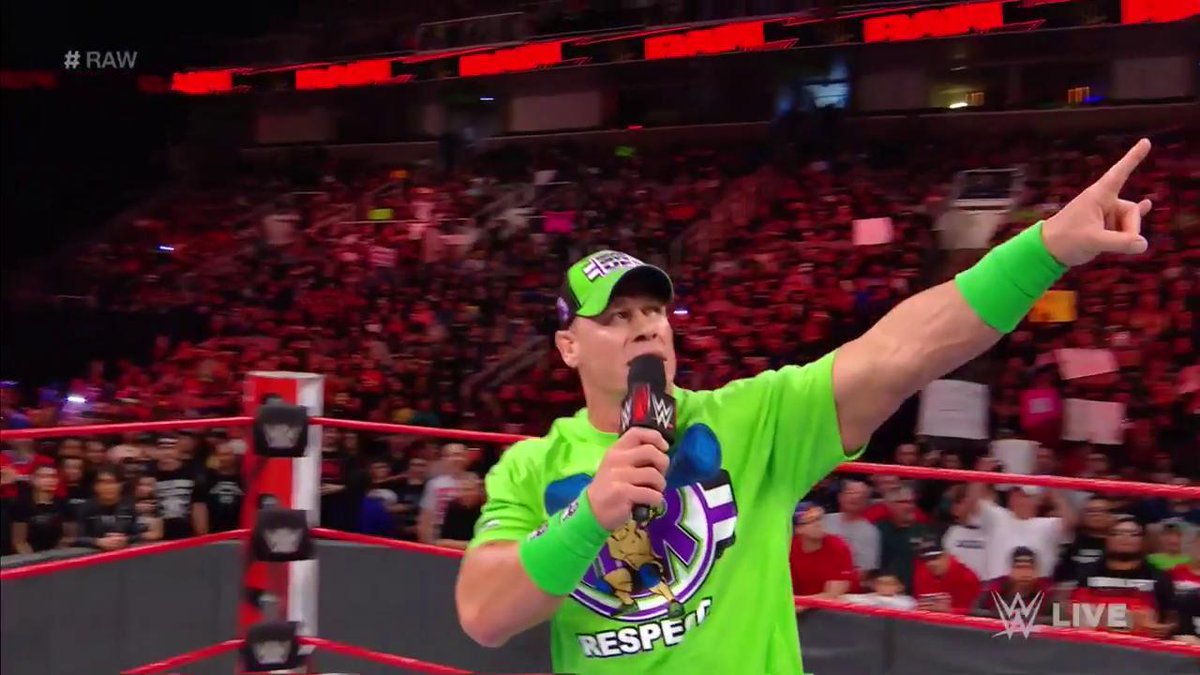 Cena won the match after a super AA. Thus, Miz is entering the chamber at first position.
2. Next, Kurt Angle came to the ring and announced that at Elimination Chamber, Ronda Rousey will sign her "Monday Night Raw contract". He also announced that Jason Jordon will miss the WrestleMania because of a Neck Surgery. Next, Rollins comes to the ring and confronts Kurt about his plans for WrestleMania. Rollins is then added to the fatal 4-way main event, making it a fatal 5-way match to qualify for the Elimination Chamber.
3. Woman's division: Two seperate matches happened. One being Sasha Banks vs Bayley and the other was Absolution vs Mickie James and Alexa Bliss. Bayley got a pop from the home crowd and she won her match against Sasha. But soon after the match Nia Jax attacked both of them to prove her dominance. Also, Absolution won against Mickie James and Alexa Bliss.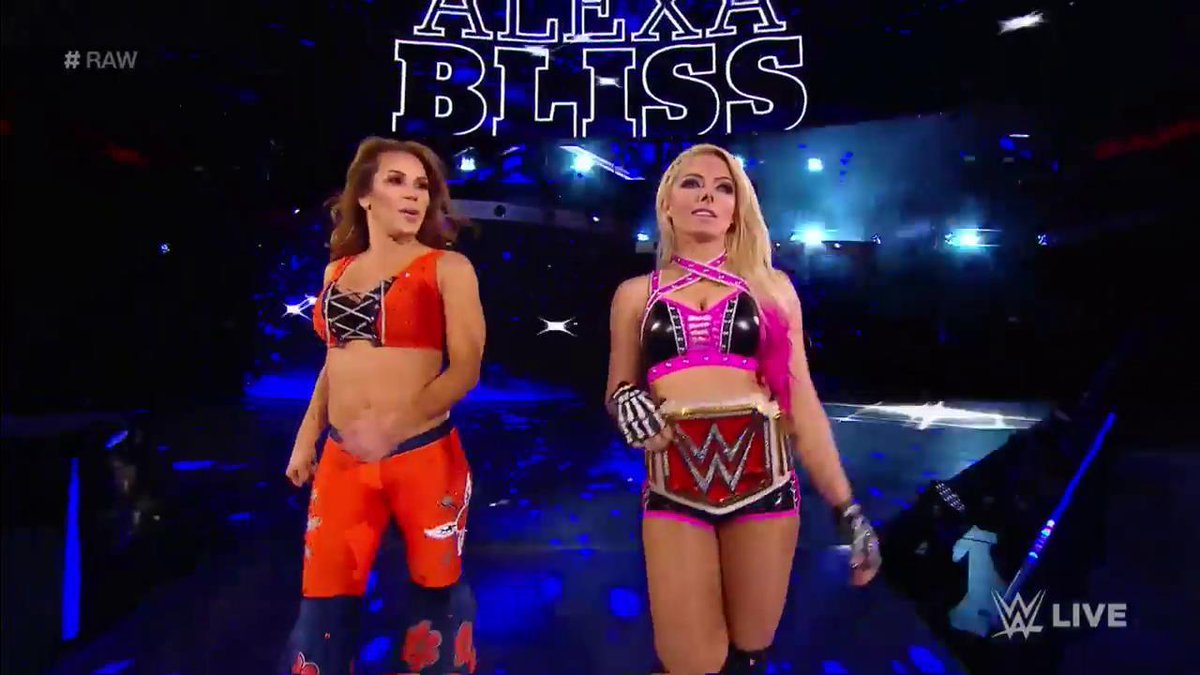 4. We get an update on the WWE Hall of Fame class of 2018. Lisa "Ivory" Moretti is added to the Hall of Fame class of 2018. She will join Goldberg and The Dudley Boyz at New Orleans' Smoothie King Center on April 6.
5. The Main Event: A weird finish to a decent main event. Finn Balor and Seth Rollins jointly pinned Bray Wyatt for the win as Raw went off air. This was indeed a weird finish which may lead to a potential Rolling vs Balor showdown at WrestleMania. Obviously, things will become clear on the next episode of Raw.