The sheer brilliance of David De Gea kept Manchester United in the game,allowing them to take a good advantage back to Old Trafford, as Sevilla despite their numerous attempt on goal were left frustrated.
The home team started the match on the front foot giving their opposition a good match up and regret to announce themselves as the underdogs. It was sort of stifling for Manchester United for they failed to hit their attacking front on full gear because Montella's men allowed them less ground to work on.
Here are the 5 talking points from the match.
1. Pog"benched"! :
After a disastrous game at the St. James' park and missing Huddersfield due to illness, fans were expecting a big comeback of Paul Pogba in this crucial clash of last 16. But classic Jose benched his most prolific mid fielder and played Mc Tomminay instead.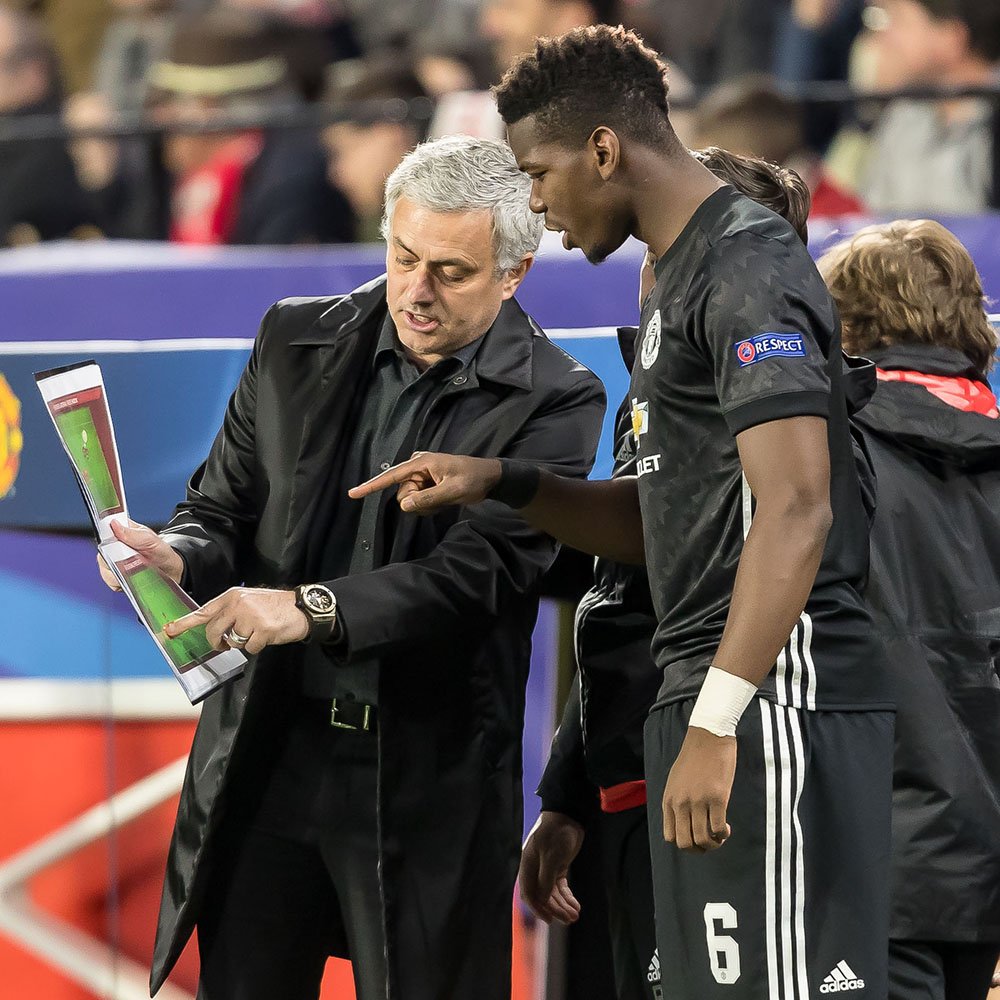 But as they say some things are just meant to be, Ander Herrera pulled of his hamstring in the opening quarter of the game forcing mourinho to bring on the Frenchman.Overall, he had a decent game. Not provided that kind of fluency with his fancy footwork but solid defensively.
2. Correa lacked the final touch:
With Ever Banega tied up by Matic and Mc Tomminay, the home crowd rooted extra for Correa. He was looking sharp but throughout the whole match he lacked that final gloss. Giving Antonio Valencia all night a hard time the crowd was expecting something more from him which he couldn't deliver all night long.
3. Isolated Alexis and Lukaku:
Manchester United quite clearly came up with the plan not to concede a goal and hit them on the counter. But Luakaku was poor holding up the ball for United as he couldn't bring on the players to unleash counters. Him and Sanchez couldn't link up throughout the whole match. This turned out to be thereal problem for Jose Mourinho as he still couldn't find the best option for these two star players.
4. David 'super' De Gea:
The Spaniard kept his 19th clean sheet of the season all on his own as he denied the Sevilla attackers quite superbly. The best of the lot was from the point blank save from Muriel, which was jaw dropping. His sheer brilliance kept his team alive very much in this round.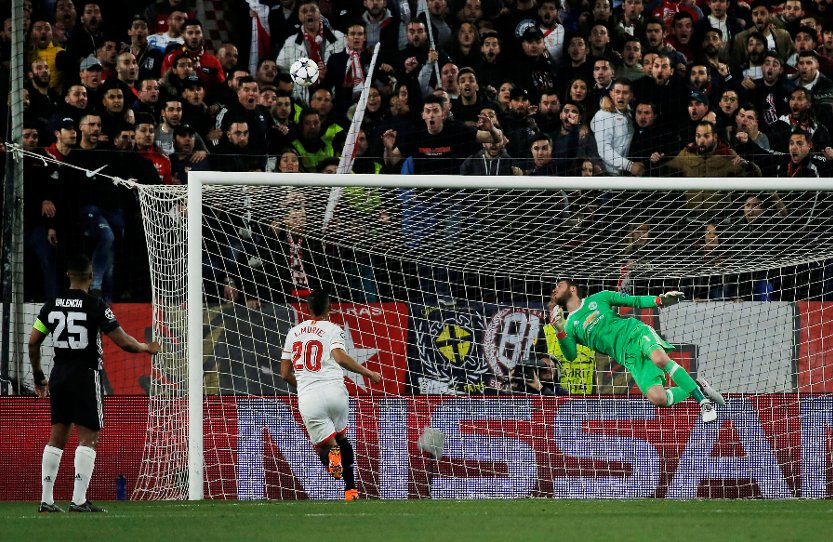 5. Montella's men now under pressure:
Quite clearly they wanted to score and then move to Old Trafford to keep them in the tie, but they couldn't find that goal which would have gave them the advantage they wanted. It will be very tough for them in the next leg as Manchester united will flex their full attacking muscles in their home ground in front of their beloved fans.