A scintillating performance by probably one of the strongest teams around at present, Manchester City led them to their first silverware under their manager Pep Guardiola after they outclassed Arsenal to secure a 0-3 win at Wembley in the Carabao Cup final on Sunday. The two heavyweights had come a long way to take the centre-stage at the Wembley as City marched ahead defeating the likes of Wolves, Leicester City and Bristol City while Arsenal defeated Norwich, West Ham and Chelsea in the process to book their place for the finale.
Here's 5 talking points to ponder about the crunch tie:
1. Kompany back to his best: Few would trust Vincent Kompany to handle the opposition forward line bolstering with speedster Aubameyang, Ozil and Ramsey in their ranks but the old-guard showed exactly why Pep decided to field him in such a crucial finale. Apart from scoring the ever-important second goal in the second half, Kompany did a good job in cutting out incoming attacks and end the game with a clean sheet.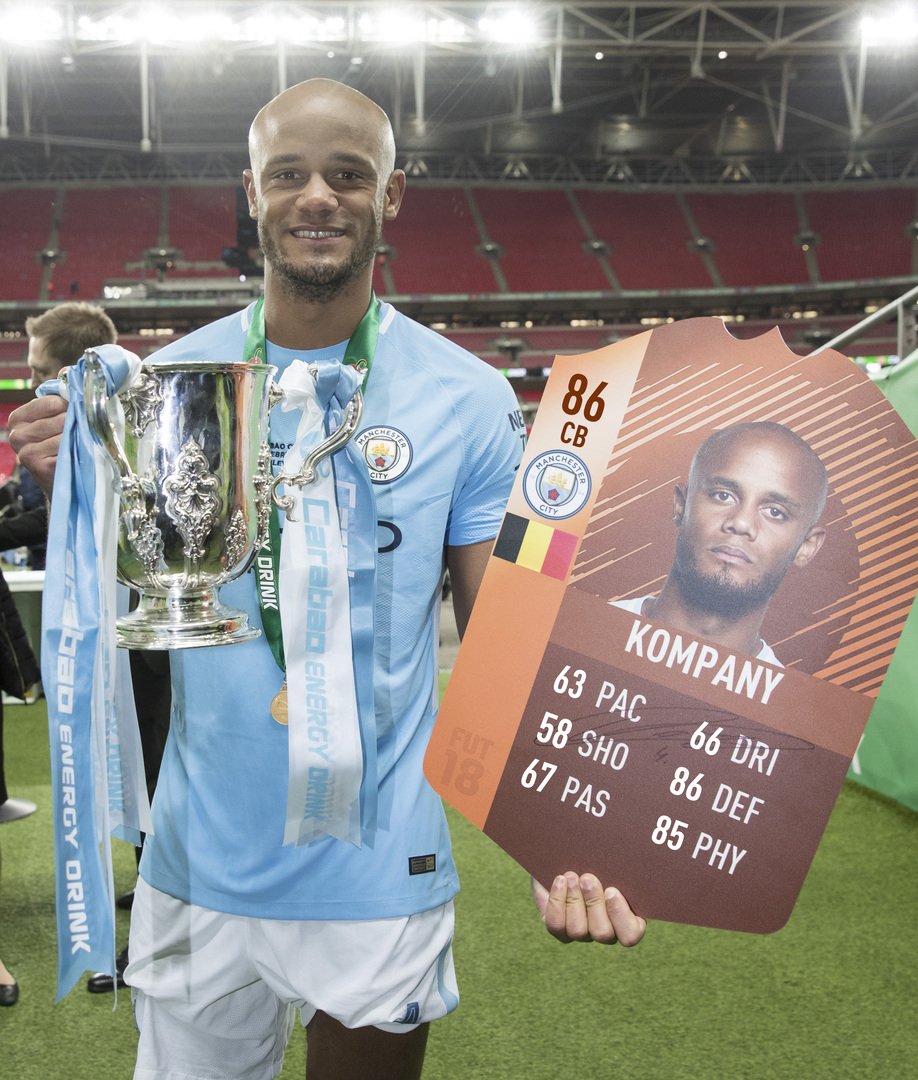 2. Arsenal's defensive woes continues: In a game where many questioned Arsenal's determination to take the game in their hands, Wenger may be worried as his back-line could not hold out a City side who weren't at their best for sure. Mustafi's costly blunder in the first half gave Sergio Aguero a rather easy opportunity to take the lead which eventually handed City the chance to play their possession play with ease and frustrate the opposition team.
3. Super Bravo: Claudio Bravo's off-colour tenure at the Etihad took the best possible U-turn as his heroics led Guardiola to his first major trophy as the City boss. His brilliant display against Wolverhampton Wanderers in a thrilling penalty shootout and later again verses Leicester City in a similar manner was enough to convince Pep to hand him a start on the ultimate day.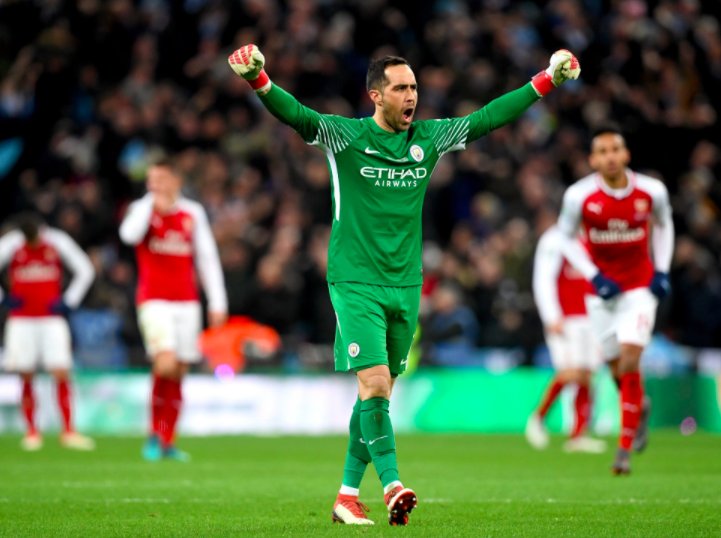 4. Aubameyang not yet settled: After a club record deal of £56million to sign the Gabonese international this January, the pace-filled striker hasn't yet shown his utter lethality for the Gunners as his runs could not invade the City backline and make the much-needed breakthrough for his side. Although being injured and not 100% fit for the evening, Wenger started him anyway and had to pay the hefty price as Kompany and Otamendi made sure he could pose no serious threat.
5. The Genius called Pep: City's glittering form hasn't been a stroke of luck but what seems is Pep is modelling something dangerously beautiful for the future. Young blood filled with raw pace and crisp ball control, Pep lays down poetry on the field for the viewers to enjoy. With his first major silverware already in his cabinet and what seems like the Premier League up next, Pep needs some serious competition to stop this rampaging City side.