It has only been a few days when the news of parting ways of Aizawl FC and their Portuguese Head-Coach Paulo Menezes arrived. It was a news that left Indian football followers surprised including some of the Aizawl players who probably felt the decision was unjust to the coach who probably deserved a bit more time which the Aizawl officials probably were not ready to give.
Since then veteran Santosh Kashyap has took over the defending champions of India and Menezes has left India and returned Madrid. But as it seems, he has not forgotten the country he has just left.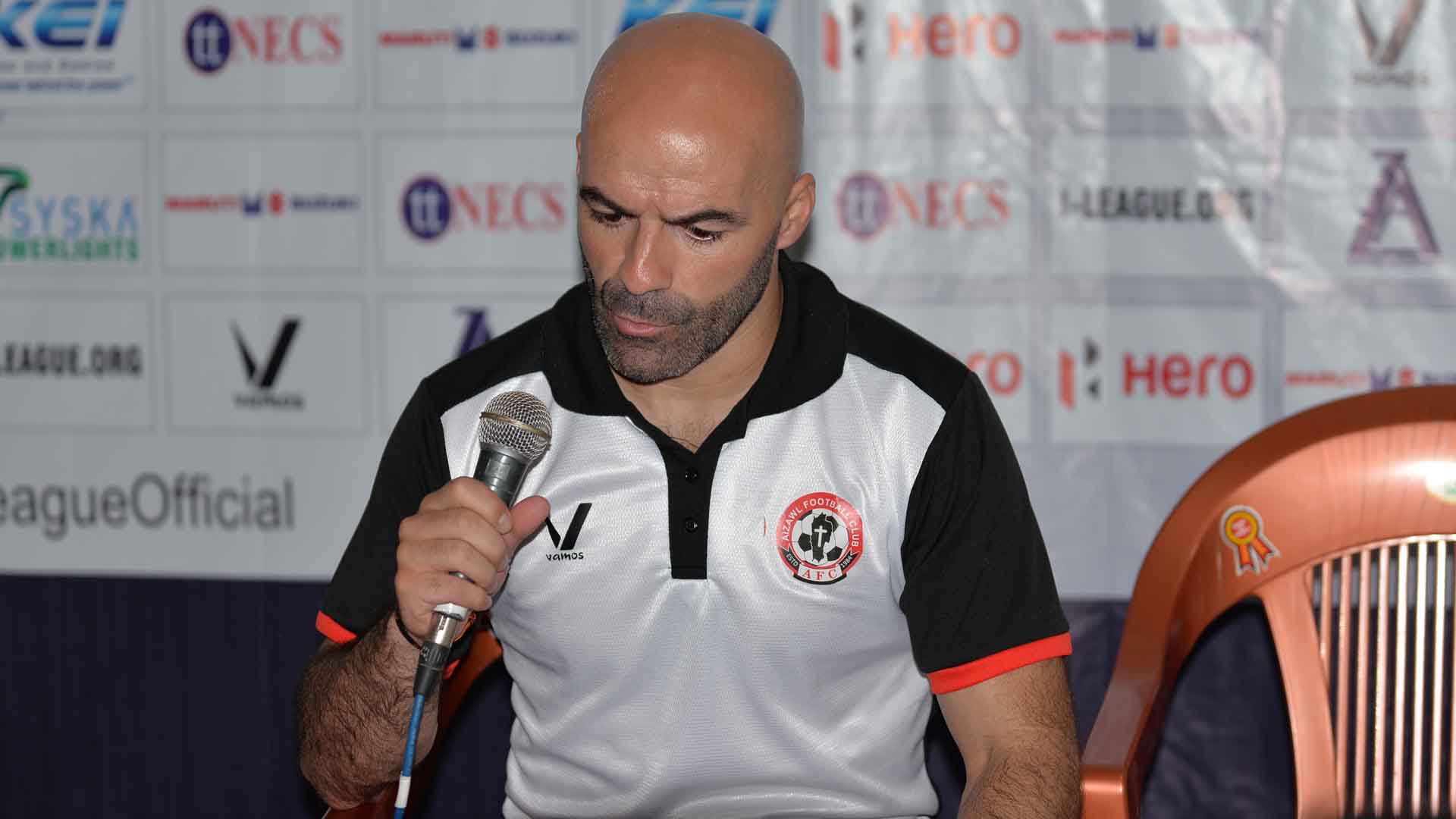 Paulo Menezes yesterday has sent a mail to All India Football Federation, a mail in every paragraph of which his attachment to the game and thoughtfulless about the development of football in India is echoed.
The mail sent to AIFF by the former Aizawl Head-Coach is presented here ditto:
"Dear AIFF,
I would like to say you a few words.
First of all, congratulations by the organisation in i-League. I was impressed.
Then, I want apologize my self for some behaviour during the games. I know sometimes I complain a lot, this its because I living the game with high intensity, and because i am very competitive too. I just tried defend my team interests, but also because I want a Fair competition, a better I-League. I complained some referees decisions, but always with respect and Fair Play.
I told to the Media and I repeat to you:
India, have a big big potential to grow up and approach the biggest countries in terms of Football. In my opinion, if all game collaborators (Journalists, Referees, Clubs, Players, Coaches, etc) push in the same (good) way… Indian Football will improve even more.
I think, my behaviour was in this way: trying to help to improve the Inidan Football, the I-League competition. I hope I will have (soon) more opportunities for work in India again, I loved to be here.
I found an amazing country, friendly and warm people, good footballers and a great competition in I-League. Even the opponent supporters, showed me their appreciation about me and my work. This is very positive and show how great are your country and your people. I am very thankfully by this oportunity to work here.
I grew up a lot as person and I improved and also as coach while i been in India. So, I will try to come back here soon, its my wish to work as coach here again. I think i-League needs a coaches like me, and i also wish work in i-League
Thank you by everything.
Paulo Meneses"
While being asked about why he has felt the necessity of sending such a mail to the elite administrative body of football in India, Menezes said," Because I want to show my thankfullness to the AIFF, the Indian people, the journalists and the clubs for this wonderful journey of 8 months. And offcourse the players too. And my big wish to come back soon."
Aizawl is now fighting for cementing the top 6 finish in I-League to secure their entry to main round of Super Cup. And staying thousand miles away from the club, their former boss is looking forward to a bigger challenge, probably again from the country which he had just left.