So it was another glorious night at Anfield stadium where the cold weather was unbearable for Rafa Benitez men as the red hot Liverpool team continued their winning form and defeated Newcastle United 2-0. 2 spectacular goals from Salah and Sadio Mane wrapped it up for Liverpool while the team also managed to keep a clean sheet with a composed defensive display.
So here are the 5 talking points of the game:
1. Salah the goal machine – Mohamed Salah continues to impress with his goal scoring records continuing to rumble. Salah scored his 32nd goal of the season which was one more than the total number of goals scored by the Newcastle team throughout the current season. Experts predict Salah is on course of becoming the highest goal scorer in an individual season breaking the 40 goals a season record of Cristiano Ronaldo.
2. Ox in the Box – Alex Oxlade Chamberlain had a difficult start to his Merseyside career as he failed to make it to the first team sheet due to his not so impactful performances. But Alex has stepped up outstandingly and under Jurgen Klopp he is looking like the player Liverpool fans were hoping for when he was bought into the club on the deadline day of summer transfer window. One scintillating assist towards Mohamed Salah with a great though run and an array of key passes and tackles made him the man of the match for today's game.
3. Main Man Firmino – Firmino continues his good form this season as his eye catching contributions game after game is getting noticed by fans and experts throughout the World. His magical assist to Sadio Mane just shows how much of a clever customer he is when steps foot in the football field. Even post-match fans were singing all praises for Firmino as they noticed how on the second goal, Firmino won back the possession playing deep and again came forward and made absolute magical pass to Sadio Mane which Mane finished superbly on the right side of the goal.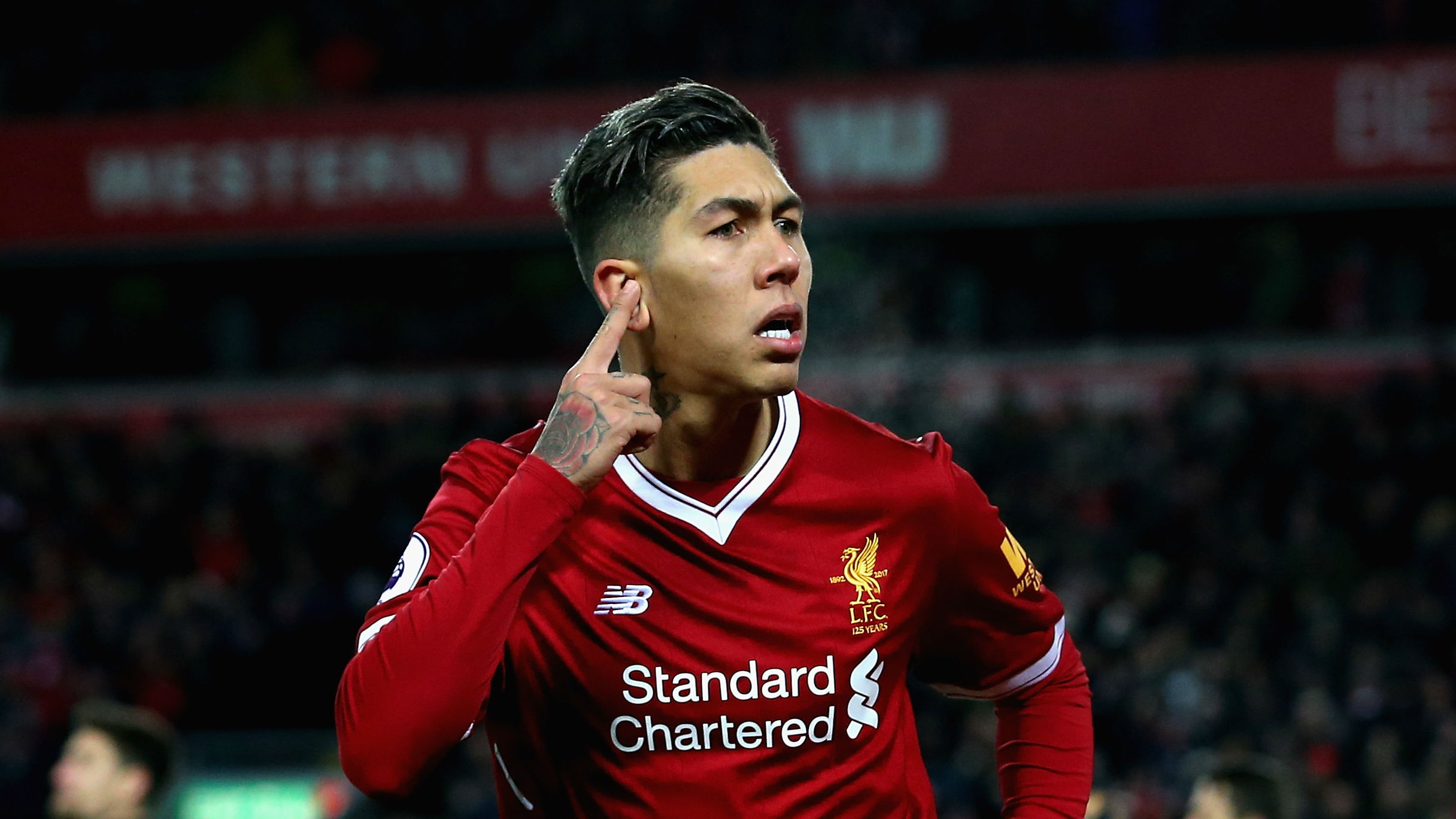 4. Karius the new remerged no 1- Karius came to Liverpool from Mainz carrying a lot of hope to solve the goalkeeper problem of Liverpool. His first season was unforgettable as his performances were not up to the mark and soon he was replaced by Simon Mignolet. But this year Karius is just showing what huge potential he is and why Jurgen Klopp has so much faith in him. His save from Diammes shot in the first half was an absolute belter and it turned out to be a crucial moment in the game. His distribution has also been praised by fans and experts, as it has added a more intensity to Liverpool's attacking style of football.
5. Benitez finally tastes defeat – Before the match Rafa Benitez held an unbeaten record against Jurgen Klopp as both the times at Anfield Benitez managed Newcastle escaped with 2 draws both ending 2-2. But leaving the past behind it was Jurgen Klopp who thrived this time and gave Benitez the taste of defeat first time at Anfield.It was a reunion with Liverpool which Rafa Benitez would soon like to forget as his team was unable to live up to the tempo of Liverpool's style of football and were mostly outclassed by Jurgen Klopp's men.