Welcome to Talk Sports 24×7 WWE Raw Review. Today's episode of Monday Night Raw comes Live from the BMO Harris Bradley Center in Milwaukee, WI.
1. Raw General Manager comes out and talks about how HHH had punched him last week: In the meantime Stephanie comes out followed by Ronda. Ronda says that she wants to face Stephanie for WrestleMania 34. Kurt says that he makes the matches and that he approves of this match. Soon HHH came out saying that Stephanie will not face her. But Kurt has made his mind and he proposes Kurt and Ronda vs. The Authority. Fans pop.
2. Asuka vs. Nia Jax: A decent match, Asuka won the match after Jax taps out. A backstage segment of a worried Bliss is shown.
3. The Revival vs. The Bar (Non-Title match) : Good back and forth action that saw The Bar triumphant when Cesaro pinned Dawson after The Neutralizer.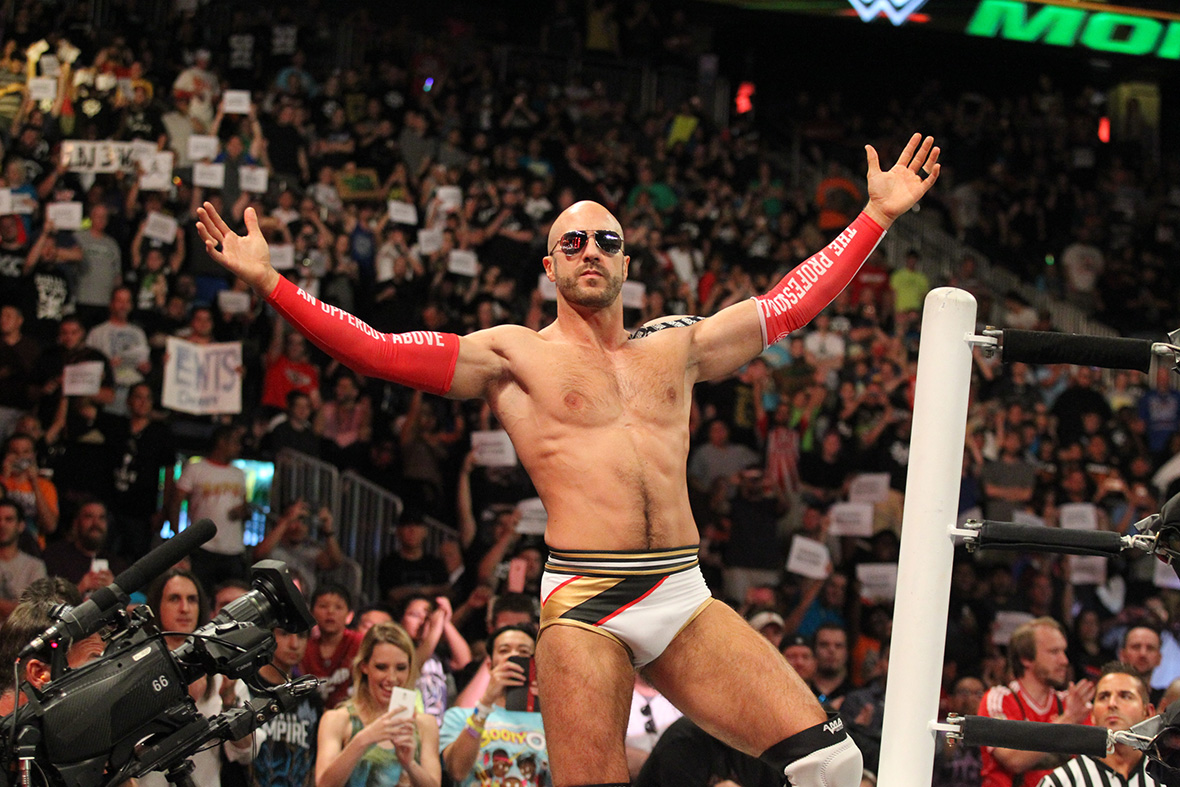 John Cena Segment: John cena came to the ring to a mixed reaction. Cena talks about recognizing the privilege of being a free agent of the WWE. Thus he brings up the Six-Pack Challenge. He says that Sunday would be historic, because at Fastlane he will break the record of Flair and become the 17 times World Champion. He then also says how he wants to see a triple threat match at Wrestlemania, i.e. Cena vs Styles vs Nakamura. At this point however, he is interrupted by Goldust. This leads to quite a meaningless Goldust vs. John Cena match. The winner of the match was 'obviously' John Cena.
At this point, the WWE seemingly wants the audience to forget about The Undertaker. However, if the rumors are really true, then something interesting might happen on Fastlane or the Raw following it.
4. Bayley vs. Mandy Rose: Bayley rolls Mandy Rose for the pin. Soon after the match, however, Mandy and Sonya Deville double team Bayley and beat her down. She is saved by Sasha Banks, who clears the ring. Banks raises Bayley's arm and turns to leave as her music hits, she goes for a hug to Bayley. But Bayley refuses. the bitter sweet relation of Banks and Bayley continues.
Symphony of Destruction Match: Elias vs. Braun Strowman :A fun and entertaining match that involved all kinds of musical instruments. Braun Strowman wins after pinning Elias.
Mizzie Awards Segment: This was a hilarious Diss at the Oscars, but it was interrupted by Seth Rollins and Finn Balor. This lead to a handicap match.
5. 3-on-2 Handicap Match: The Miz, Bo Dallas and Curtis Axel vs. Finn Balor and Seth Rollins-
An amazing match that saw some quick tags by Rollins and Balor towards the end. Balor was about to hit Miz with Coup de Grace, when Seth made the tag and he instead hits Miz with the stomp for the pin. After the match, Kurt came to inform that The Miz will defend his IC title against both Finn Balor and Seth Rollins in a triple threat match at Wrestlemania 34.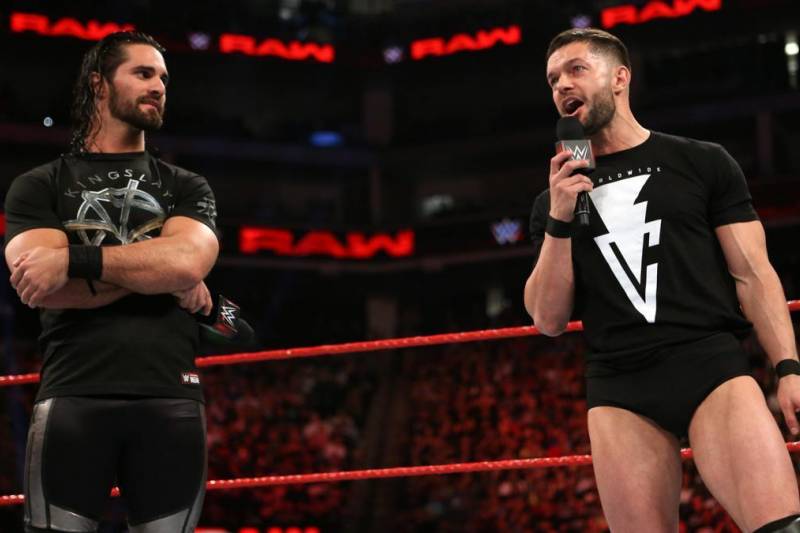 Segment with Paul Heyman: A fiery speech by Paul. He takes a jibe at Roman and mentions everything, from The Undertaker to him calling the title, Lesnar's Bit**. He then says that Reigns wants to become champion because of his bloodline and that he has to earn it Lesnar's hot, competitive fingers. Paul announces that his client will be here next week for a face to face confrontation. Reigns music interrupts and out comes Reigns, he has had enough. He says that whatever he has said might sound harsh, but they are true, because the fans just want their champion to show up to work. He tells Lesnar should come next week dressed to fight, not dressed for some promo segment.Paul exits the ring and Reigns looks on as Raw went off air.