This past Saturday Deontay Wilder defeated Luis Ortiz by TKO in the 10th round. It was the 7th successful defense of his WBC heavyweight title, with all 7 coming by way of knock out.
Deontay Wilder is a fighter who is frequently the subject of debate and criticism among boxing fans and experts alike. Many criticize Deontay Wilder's skill and technique, while others have belittled his level of competition. Critics argue Wilder will lose to Britain's Anthony Joshua or New Zealand's Joseph Parker. Others are sure top contenders like former heavyweight king Tyson Fury, Jarrell Miller, or Alexander Povetkin will beat him (the list of fighters who critics believed would beat Deontay Wilder once included the now defeated Luis Ortiz). Yet no matter how you may feel about Deontay Wilder's skill or whether you believe he is the best heavyweight in the world, there is one thing which is not subject to debate: Deontay Wilder is America's most successful heavyweight since the legendary Evander Holyfield. In other words, Deontay Wilder has been the most dominant American heavyweight in the past 20 years.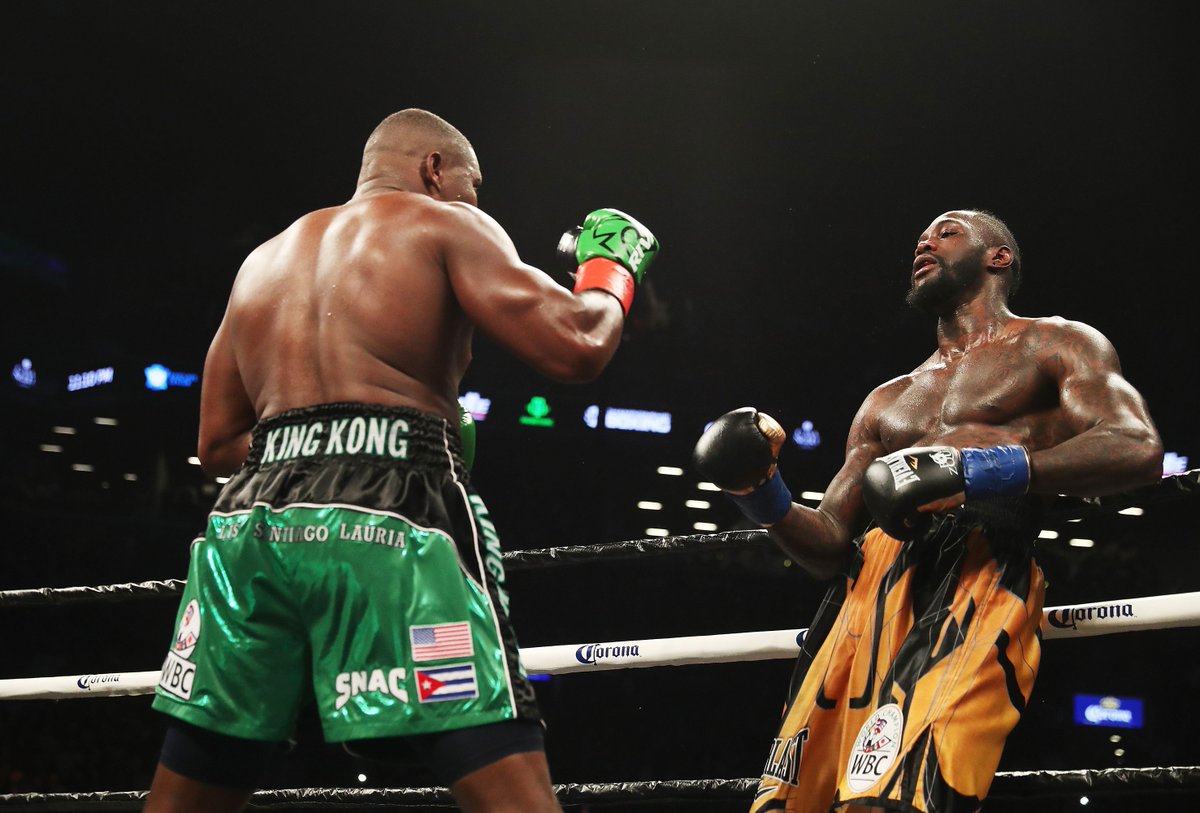 Not since Lennox Lewis unified the heavyweight championship in 1999 has an American heavyweight been a significant factor in boxing's glamour division; which has been a vast departure for a division that American fighters controlled for close to 100 years prior. Before Deontay Wilder captured the WBC heavyweight title from Haitian born Canadian Bermane Stiverne in 2015, there had only been 6 American heavyweight title holders since 2000 (Chris Byrd, John Ruiz, Hasim Rahman, Roy Jones Jr., Lamon Brewster, and Shannon Briggs).
From 2000 to present the heavyweight division has primarily been controlled by European fighters. The European dominance of the heavyweights started with the rise of Lennox Lewis in the mid-1990s and following his retirement in 2003, the heavyweight division was dominated for 12 years by two Ukrainian brothers, Vitali and Wladimir Klitschko. In the 12 years that the Klitschko brothers were setting records for title defenses (including victories over 4 of the 6 named American heavyweight title holders) no American heavyweight was viewed as a significant threat. Even Lamon Brewster who briefly held the WBO crown after an upset of Wladimir Klithschko in 2004, could not manage more than 3 title defenses before losing his crown (Brewster would eventually be TKO'd in a rematch with Klitschko).
While many have lamented the fall of American heavyweight boxing over the past 20 years, it is time to recognize that this decline may have finally come to an end with Deontay Wilder. As the WBC heavyweight champion for the past 3 years and with 7 title defenses under his belt, Wilder has held the title for longer than any American champion since Mike Tyson. Deontay Wilder also has the most consecutive defenses of any American heavyweight since Mike Tyson. Like Mike Tyson, Deontay Wilder possesses arguably the most explosive one punch knock out power in the heavyweight division. However, in many ways Deontay Wilder resembles the last dominant American heavyweight, Evander Holyfield. Both Wilder and Holyfield are native to Alabama (with Holyfield being born in the Yellowhammer State before moving to Atlanta). Both Holyfield and Wilder have been ambassadors for the sport. Both fighters could be seen as fiercely competitive with a desire to prove themselves as the world's best heavyweight. Yet most importantly both Evander Holyfield and Deontay Wilder spent a significant portion of their careers being underappreciated by fans and boxing experts as other fighters were more popular and believed to be superior.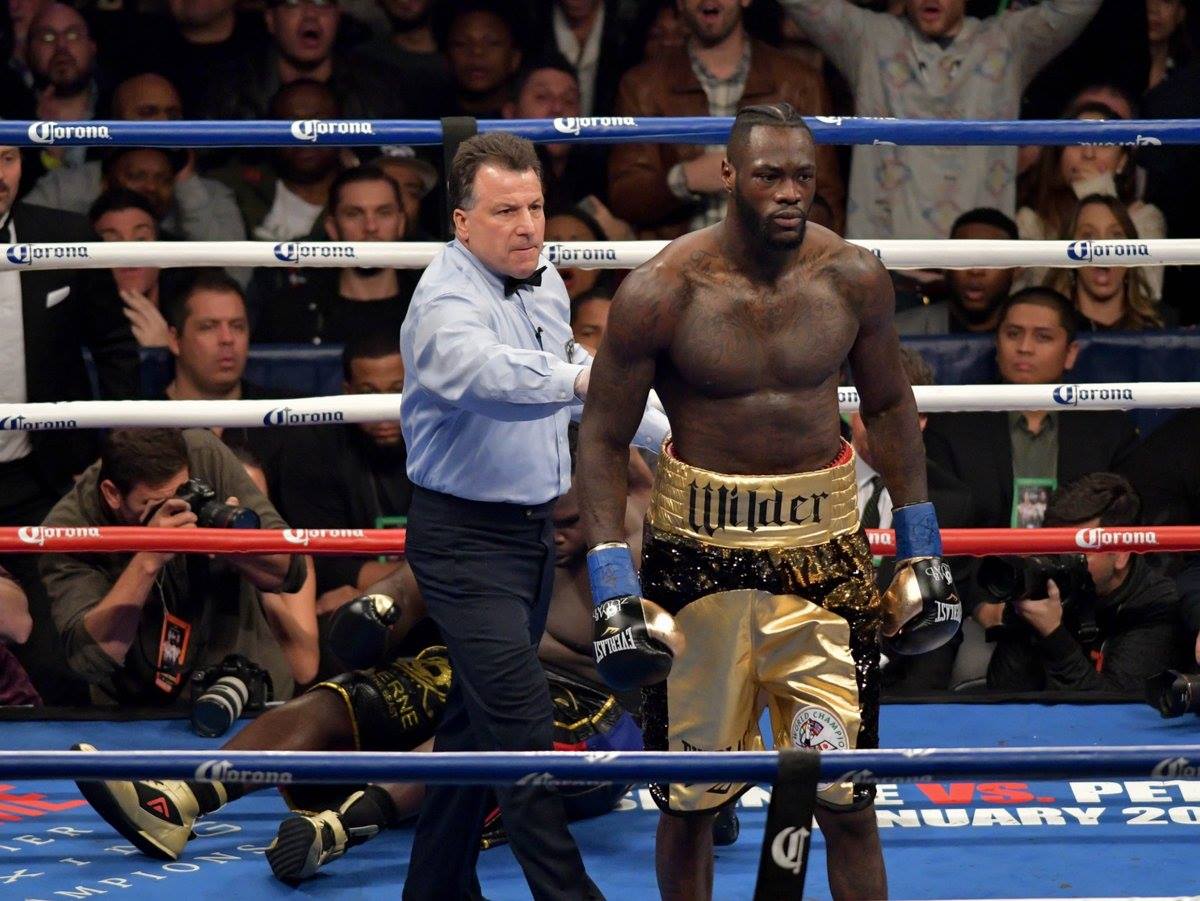 It took the defeat of Mike Tyson for Evander Holyfield to be fully embraced by boxing fans and critics. It will probably take a victory over the winner of Anthony Joshua and Joseph Parker for Deontay Wilder to be fully embraced by boxing fans and critics.
It is not possible to accurately predict who will win when Deontay Wilder finally faces Anthony Joshua or Joseph Parker in the ring-even though Wilder's desire to prove himself against the best in the division and his unwavering self-belief despite many doubting his ability is eerily reminiscent of Holyfield heading into his bouts with Buster Douglass, Riddick Bowe, and Mike Tyson.
One thing is certain regardless of who emerges as the eventual undisputed heavyweight champion, Deontay Wilder has been the most successful American heavyweight since Evander Holyfield 20 years ago. At only 32 years of age, Deontay Wilder can probably be a significant presence in the heavyweight division for as long as he chooses to. That fact alone deserves the support of American boxing fans.