FC Barcelona and the Brazilian club Gremio de Porto Alegre have reached an agreement on a purchase option for the player Arthur and the deal could be done during July 2018 and it could rise to 39m euros. Arthur can be signed during July if they wish to follow through the deal. Arthur is a talented midfielder who has the brilliant passing ability and has earned his U17 and U20 caps and yet to play for the senior side. Brazilian made 28 appearances for Gremio senior side and has scored one goal for his side. He is one player who can cause threats in the opponents area by losing his marker. Brazilian midfielder is also known for his ball control.
Arthur started his career in 2008 in the youth teams at Goiás Esporte Clube before moving on to Porto Alegre club Gremio in 2010. Arthur made his way to the first team under coach Luiz Felipe Scolari. He was adjudged he man of the match in the second leg of the final against Argentine side Lanus and won the Copa Libertadores in 2017. He does, though, have another chance to win Club World Cup glory with Gremio. The agreement with Barcelona would reportedly see Arthur stay in Brazil until July.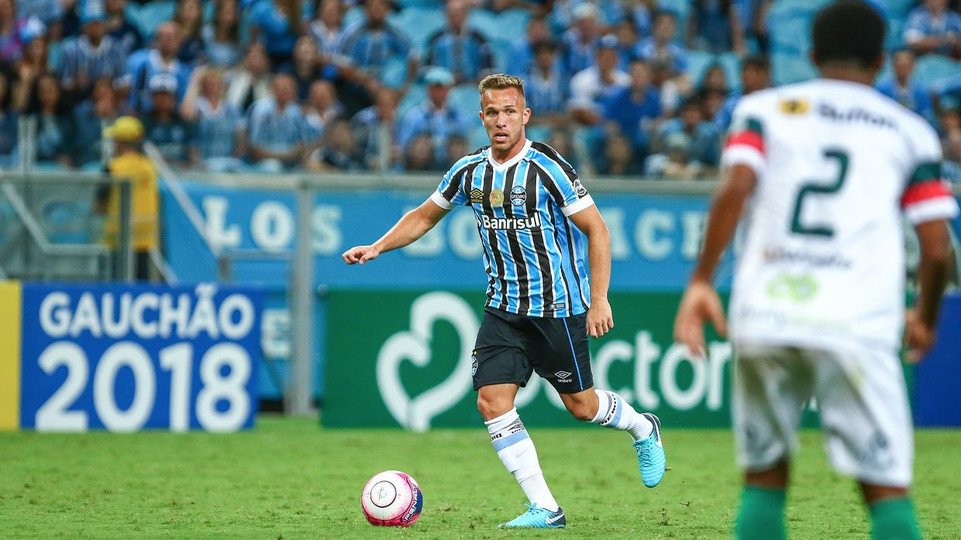 He will be part of Gremio's quest to become the first team to successfully defend a Libertadores title since Boca Juniors of Argentina at the start of the century. And if they do, he will still be around to have a crack at this year's world title possibly even against Barcelona. The Catalans are willing to replace Andres Iniesta with the Brazilian, who is expected to leave soon.