The I-League season is finally over. Befooling all the predictions from the experts at the start of the season, Minerva Punjab have become the champions of India after a fairy-tale run. Media has extensively covered the run of the Punjab outfit and to be more precise Ranjit Bajaj. But amidst the glorious achievement of Minerva and media attention surrounding it, one club from Manipur have also seemingly achieved the almost impossible silently.. We are talking about NEROCA FC.
The Imphal outfit was the first ever Manipur club to gain entry to India's top flight football. From thereon the 'Orange Brigade' has defied the challenges of the big names and have finished runners-up, missing the title by a whisker.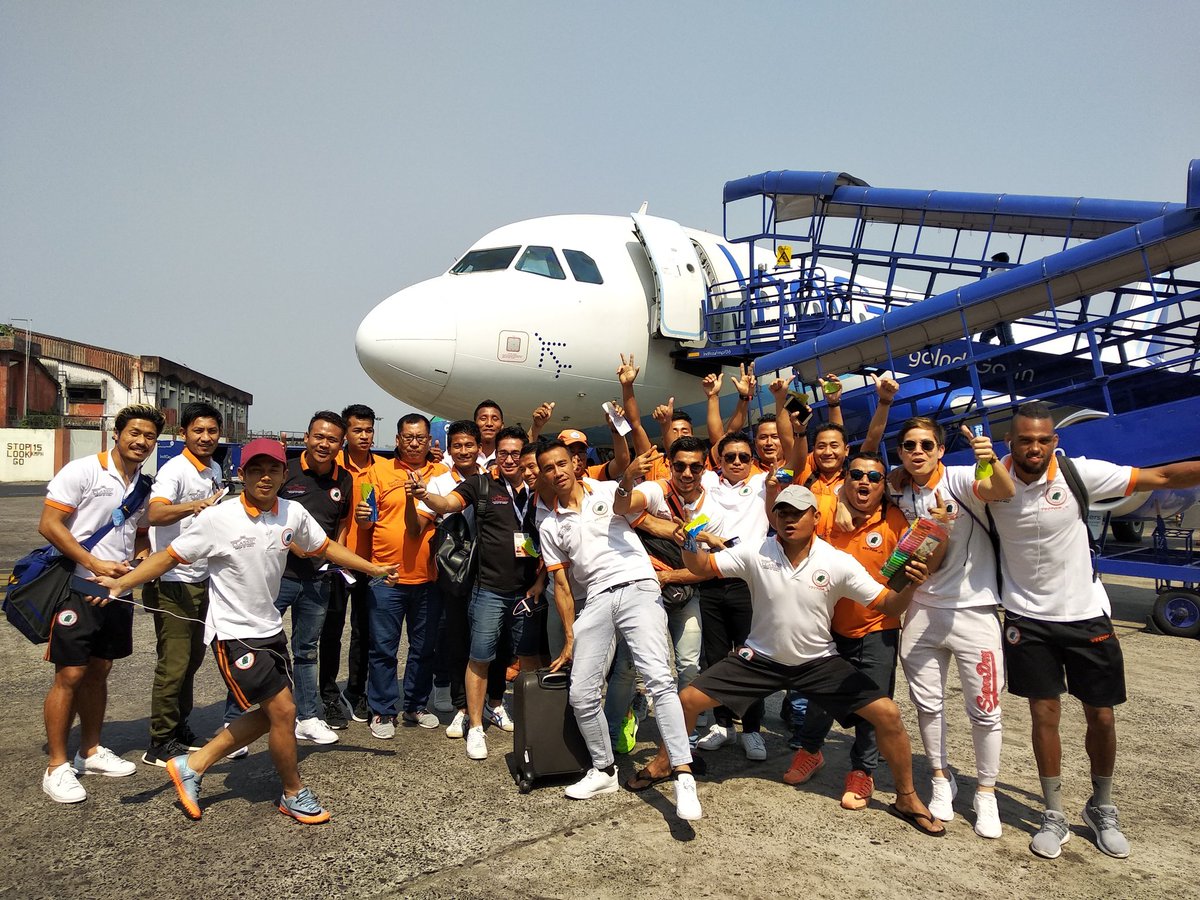 Talk Sports 24X7 decided to catch up with the man who has been an integral part of the journey of the Manipuri brigade. In a conversation with us, NEROCA FC's young CEO Naoba Thangjam touched upon several issues from his club to football in Manipur and Indian football as a whole.
●TS 24X7: First of all congratulations Mr. Thangjam for becoming Runners-up in I-League defying challenge of other heavyweights. How is the mood in the club now? Pain of missing the trophy by a whisker or satisfaction of proving critics wrong and performing much above expectations?
○Naoba Thangjam : Kind of a mixture of both. We have exceeded our expectations in the very first year. Before we started the season the expectation of the club was to achieve top four in I-League and taking part in the Super Cup. That was the target at the beginning of the season. But as the league went on and our performance was so good and ultimately we came near the opportunity to grab the title of I-League. At the same time you may say that we were a bit disappointed and sad for missing it by margin but at the same time I am satisfied with our performance. We have achieved our target and we will try to perform even better in the seasons to come.
●TS 24X7: Last year you were playing I-League 2nd Division. From thereon, becoming champions of the 2nd Division and now almost winning top flight in the very next year! Enlighten us about the journey you had in the past two years in short if possible.
○Naoba Thangjam : Yeah we started our journey our journey in second division in the 2015-16 season. That was the first time that we were in I-League second division and we ended the campaign at third position. Dempo won that season bit later they pulled our of I-League and Aizawl FC was given promotion. So it did not work for us that year but we were not disappointed and we started to build the team for next season. 2016-17 was the season when we were determined that we would have to grab the second division title for entering I-League. The turning point in that season for us I would say the Durand Cup where we became runners-up losing in penalties to Army Green in the final. It was I think the month of September, just before the second division I-League kicked off.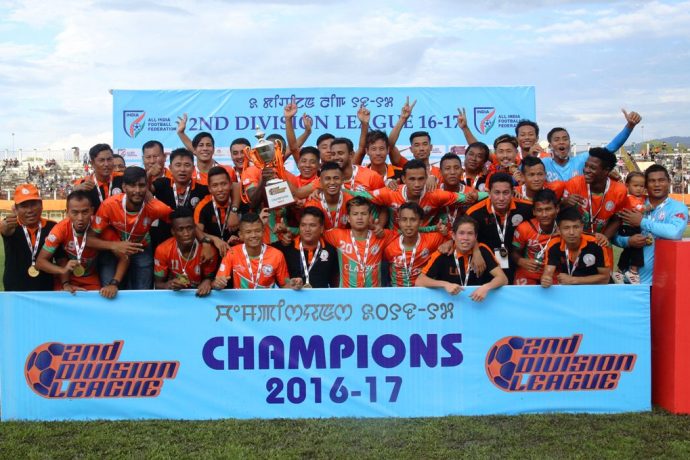 So after the tournament we came up with the idea that our team was quite strong because there were many I-League Teams in Durand that season. DSK Shivajians were there in semis, Aizawl was in our group. So we defeated some I-League Teams on our way to the final. So that was the time we realized that the team is quite strong for 2nd Division I-League. And after that we signed some players who were first team regulars this season also like Govin, Gouramangi etc. So we went on preparing well for the second division and we did well and went onto become champions. We were undefeated in the final round and we drew twice and won eight of the matches on the way of winning it and gained promotion to I-League becoming the first ever club from Manipur to do so.
So the expectation was quite high in I-League also as we did well in the second division. And the same way we started. We maintained the core of the team, signed three or four guys and some foreigners. And we did quite well and exceeded our expectations in the first ever season in top flight by ending as runners-up this season.
●TS 24X7: You were the first team from Manipur ever to take part in top flight football league in India. TRAU is playing in 2nd Division this season. The attendance at Khuman Lampak this season speaks volumes about the love of the Manipuri people about the game. Do you feel that Imphal and Manipur as a whole needs more focus from Football Associations and Media?
○Naoba Thangjam : Yes! See, football is not something new in Manipur. Every year we produce one or two new talents who get elected for the national camps of India. Manipur has produced many big names like Gouramangi, Renedy and many others. In Indian national team every year I think there were one or two Manipuri boys taking part in it. So you can see that the resources are available but the focus is not much given to the state. Given the facilities that are available at this very point of time, I will like to give full credit to the players in Manipur. Because they are the ones who are actually working hard. It's not that much facilities or infrastructure are available here but they are putting their full effort. All the big names that you are hearing right now like Subhash and Lalit, they all came up from remote villages where there were no facilities. There is only one artificial turf available right now in the whole state and Manipur is a place where Monsoon runs for almost 6-7 months. So you can understand the condition of the turfs.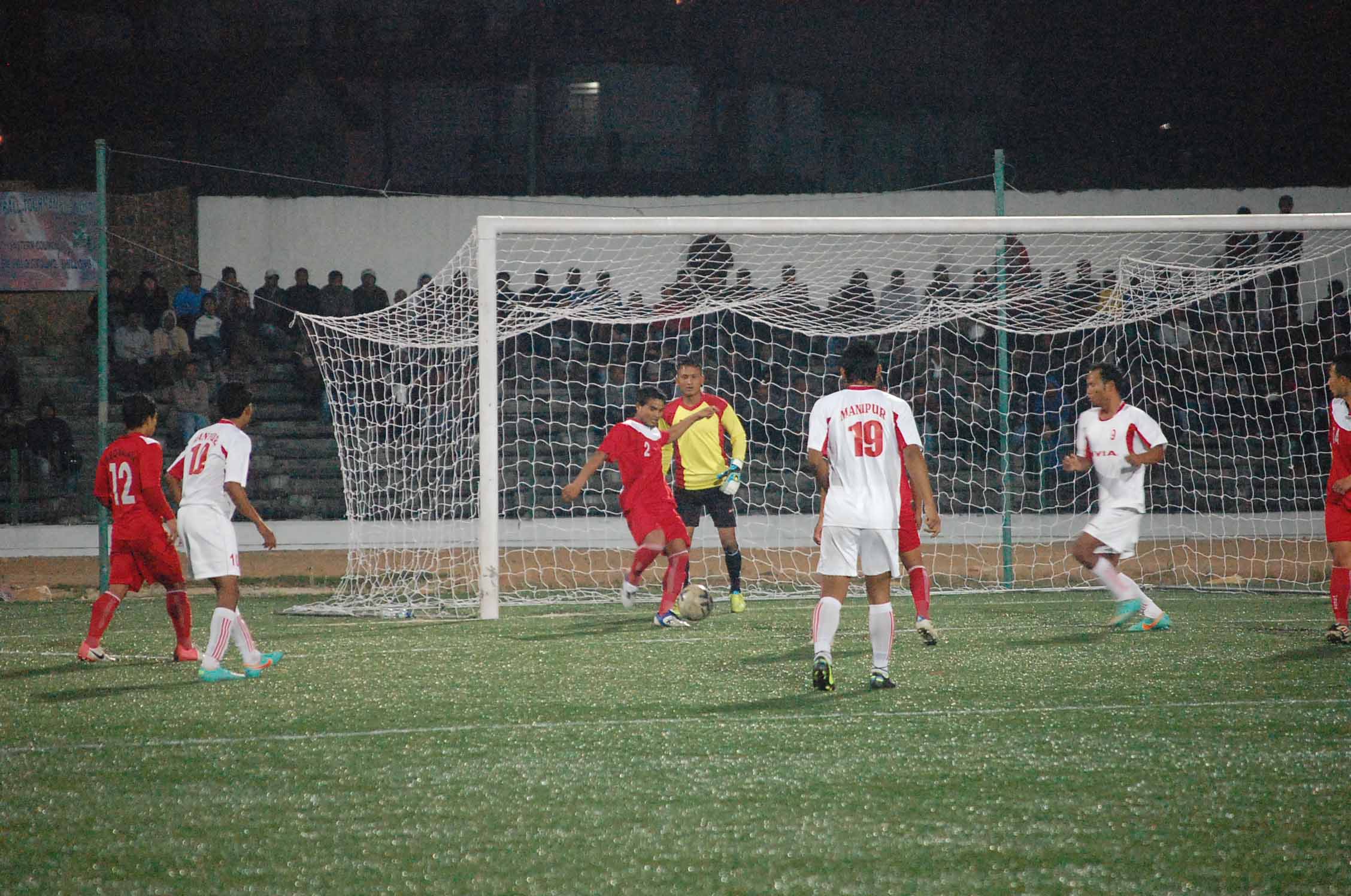 I will give full credit to the players as I said earlier. They are the ones who are giving their hundred percent when we are to achieve such goals. I believe and I can see that since NEROCA entering I-League, there has been a positive change in Imphal and in Manipur also. The Khuman Lampak Stadium has been totally revamped with the help of the state government. NEROCA has provided a good opportunity to the local players in showcasing their talent in the biggest stage. So I believe that in future the Federation and the state association would give more focus on the grounds and training facilities here and the local league as well which can bring a positive change here in Manipur.
●TS 24X7: There was an initial talk regarding the inception of a 'North East Cup' with teams from North-eastern states from India and you were quite interested about the project. But the talks have gone dim ever since. What's the current status of it? Is it possible in near future?
○Naoba Thangjam : Yes! It's very much possible you know because many teams have shown interest. Aizawl have shown interest, Shillong Lajong have shown interest, Sikkim United have shown interest, some Manipuri sides have shown interest. So we believe that if each of the North-eastern states can send one or two clubs then we can all get together for it. The only concern for this league or for this tournament is that we need a proper title sponsor. Because without financial support it would be very difficult to organise a tournament which is big. So that's the biggest issue at the moment on the path of it. And you can understand that the Eastern region being away from the corporate world, it's hard to convince the companies to invest in tournaments like such. Let's see what happens! We will also approach the state governments regarding this and if it happens then it will bring only positive changes I believe.
●TS 24X7: You have started your career as a hotel management student. From thereon today the CEO of I-League runners up. Did you feel that football is something that can be marketized properly or was the love for the game always there inside you?
○Naoba Thangjam : No(Smile), we never approached this from a business perspective. Basically, the whole thing, the whole concept was to put forth a platform for the kids, for the players in Manipur. The concept was that we being a side from Manipur should be a part of the top flight league in the country and for that we pumped in some money and try to bring this club to top national level. You can see that the attendance of I-League this season has increased by fifty eight percent! And if that fifty eight percent a large part has been played by the attendance in the home games of NEROCA FC. So our entry has benefitted Manipur, it has benefitted the I-League and ultimately it has benefitted the football lovers of the country.
●TS 24X7: Super Cup is knocking at the door. What's your expectations from the tournament?
○Naoba Thangjam : First of all to be honest we are disappointed with the format of the tournament. Because when the presentation was shown to all the stakeholders by the AIFF then it was shown as a group Cumbria knockout tournament where top 5 teams from the two leagues will play. So we gave our hundred percent to finish top 5. That now seems bit wasted now as everyone will be given an opportunity. So that extra effort we put in seems to have gone waste. Another thing, we expected that every team will be scheduled to play 3-4 matches in groups before entering the knockout. If it would have been in Group cum nockout format then it would have been bette as everyone would have got equal opportunity.. Now in this format, one bad day in the office and if we lose one game then we are knocked out. Not only for NEROCA but it would be sad for anyone.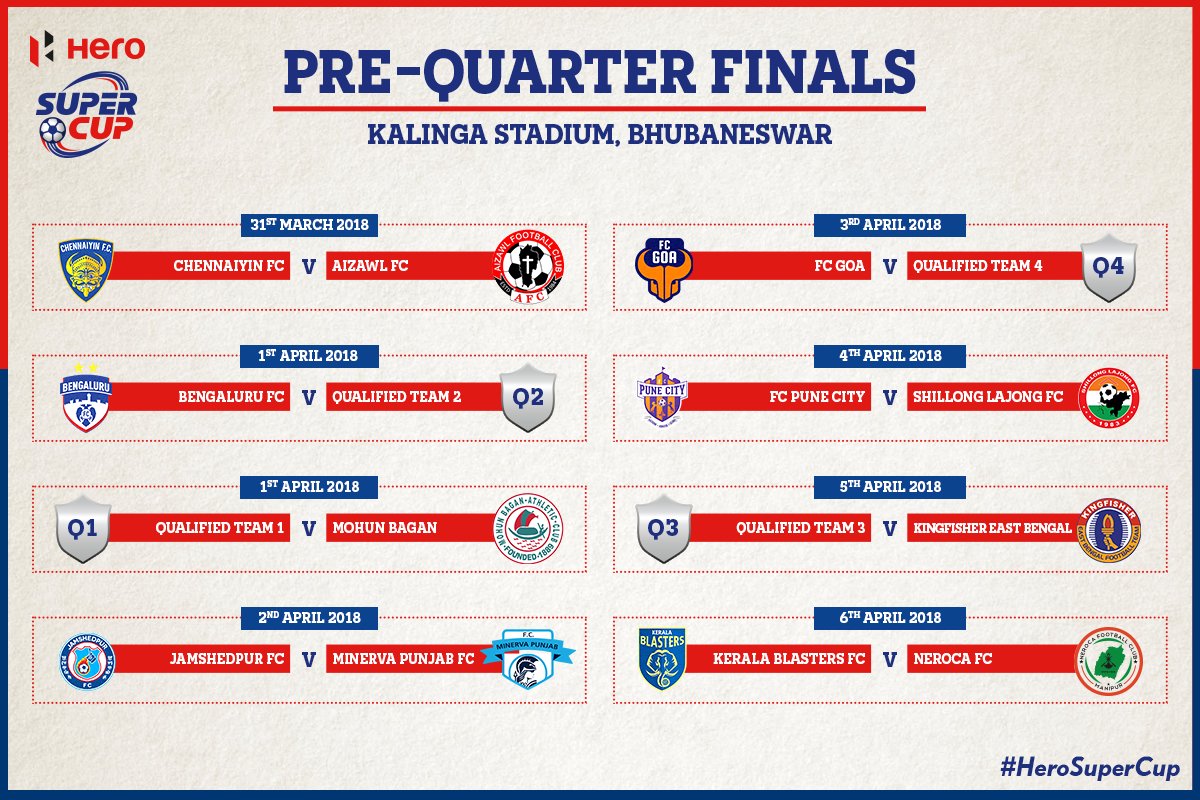 So expectations were honestly much more from the Super Cup. Because as the name suggests a 'Super Cup' should be a super cup, it should be the best teams from the leagues taking part. But it's already decided and we can't do much about it. We have to prepare for it and will definitely give our hundred percent and then let's see how it unfolds!
●TS 24X7: One last question Mr. Thangjam. Indian football is today based on Money which can't deny. In a time soon such a situation may arise where all clubs need to pay to play top-flight football. As an official of an aspiring club like NEROCA where do you envision the club in 5 years time from now keeping the current situation in Indian football in mind?
○Naoba Thangjam : We at the moment don't know what the future of Indian football would be like because there is no clear cut picture of the structure. We definitely don't know what exactly is going to happen in the next season. Whether it will be I-League or whether it will be ISL or whether the two leagues would be combined is not clear to us. So it's very difficult for any of the teams to prepare without knowing what to come. But keeping all these things in mind, we will move positively whether it's I-League or ISL or a merger or whatever. We have recently entered into the top national league and we are not gonna give up here.
It is necessarily always money which is important but it is also very important how you plan things out in my opinion. Last year Aizawl won the league with minimum budget. This year Minerva and NEROCA have done it with minimum budget. We two I think are the two teams with least budgets in the league and then there are East Bengal and Mohun Bagan who have spent ten times more than what we have spent. So we have already proved it and we will like to keep to winning. Our main concept is try to nurture our local talents. That's what we are going to do in next seasons, we will keep promoting new and young talents from Manipur.
●TS 24X7: Thanks for your time Mr. Thangjam! And best wishes for the upcoming tournament and next season to NEROCA!
Naoba Thangjam : Sure! Thank you so much!