Review of WWE Monday Night RAW
Today's episode of WWE Monday Night Raw was live from American Airlines Center in Dallas, Texas.
1. The show opens with Kurt Angle who says that Roman is still suspended. He also informs that Brock Lesnar will appear tonight. However, just then Roman Reigns walks in from the crowd. Kurt asks him what is he doing here. Reigns says that he will talk meet Lesnar no matter what. So he sits in the ring. Kurt then calls in US Marshal to come and handcuff Reigns. Reigns attacks them, but just then Lesnar enters and attacks Reigns while he's handcuffed. Reigns is later on placed on a stretcher. But Lesnar attacks him once again.
2. Asuka vs Alexa Bliss.
Winner: Asuka. A decent match, but after the match was over, Nia Jax came and tried to get her hands on Bliss. But Bliss escapes.
Later on, Alexa Bliss vs. Nia Jax for the Raw Women's Championship at WrestleMania 34 is made official.
– Braun Strowman segment with The Bar. Braun says that he's enough for the both of them and he's going to take their titles. This lead to a one on one match between Cesaro and Strowman.
Winner: Braun Strowman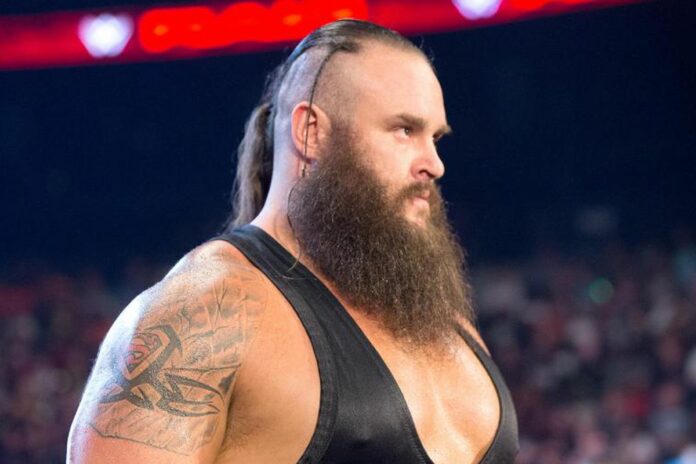 – The Revival vs Titus Worldwide
Winner: The Revival. After the match, The Revival made it clear that they'll be the first tag team to ever win the Andre the Giant Memorial Battle Royal.
3. Mandy Rose and Sonya Deville vs Sasha Banks and Bayley
Winner: Mandy Rose and Sonya Deville.
The bitter-sweet relationship of Sasha and Bayley continues, let's see where this feud goes.
– John Cena segment. This was another excellent promo with a tiny heelish salt sprinkled all over it. He says that he wants to know the answer from The Undertaker. He wants to know if it's a yes, or a no. He says that he's disrespecting everyone without giving any response. Cena leads to a "Do something" chant. And all of a sudden, Kane appears. Cena asks if he has any message from his brother. But Kane simply chokeslammed Cena and then left the ring. Later on, it is announced that Kane will go one on one with Cena in the next episode of Raw.
4. Bálor Club vs The Miz Touareg.
The Miz accompanied by Curtis Axel and Bo Dallas came to the ring. He gave a fiery promo and he even mentioned the real (indy) names of Finn Balor and Seth Rollins.
Finally, The Balor club came and the match began, with Seth being in the commentary.
Winner: Bálor Club
After the match, the Miz Touareg started attacking Balor, when Seth Rollins came to clear the ring.
5. Ultimate Deletion: Matt Hardy vs Bray Wyatt.
Winner: Woken Matt Hardy.
This is quite an interesting and entertaining match. It wasn't as serious as it's TNA counterpart, but still, it was good on it's own. And the best part was to see the return of Brother Nero (Jeff Hardy). Matt declared that Bray Wyatt was now, deleted. Moreover, Bray Wyatt's carcass was thrown into the Lake of Reincarnation.