Virat Kohli, chasing multiple records
As good as a chasing batsman in Int'l Cricket, Virat Kohli is equally good chasing the records created by other cricket legends. The run-machine has been extraordinary in ODIs, great in tests and consistent in the T20Is. With his complete and almost flawless batting technique and scintillating form, Virat Kohli has already cemented a spot for himself in the list of greatest ODI Batsmen of all Time as well. The passionate Indian skipper now has been chasing the Int'l Batting Records created by various players before him.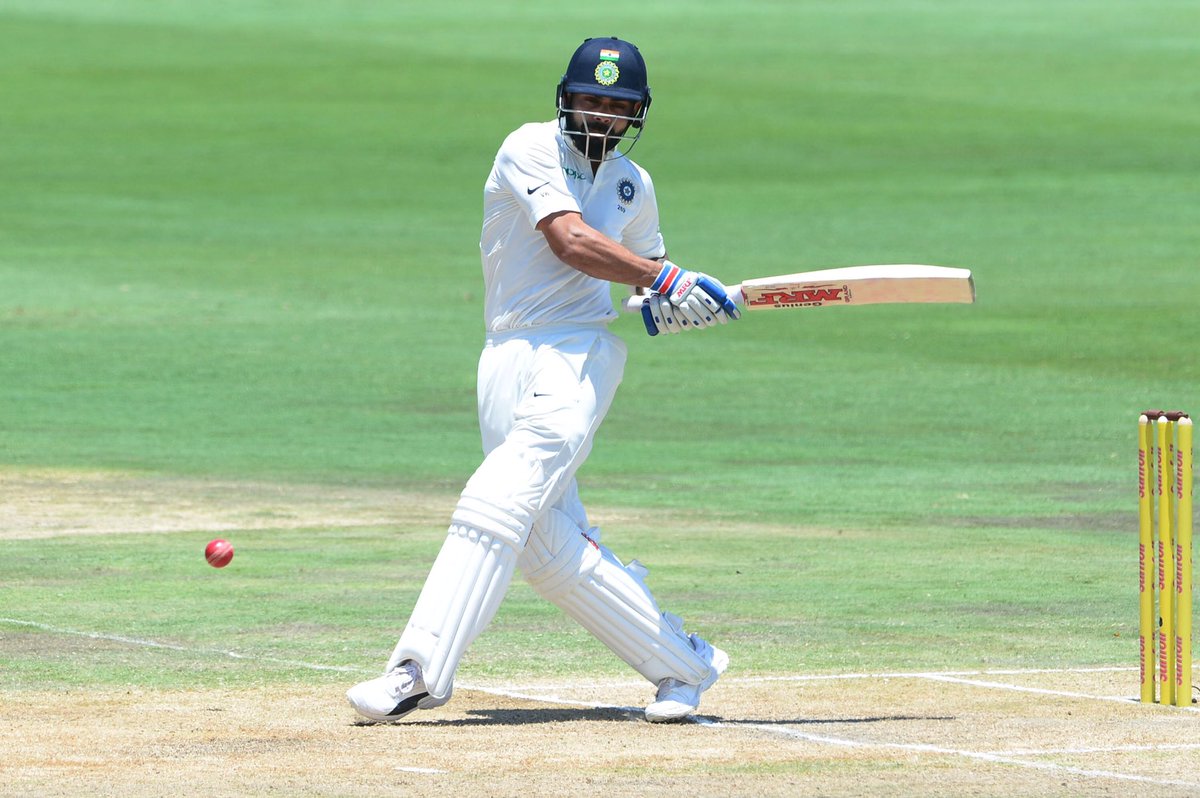 Here are the major batting records in international cricket which Virat Kohli can break by the time he hangs his boots:
1. 49 ODI Centuries
The record of most ODI Centuries by any player (49) is now being chased by the 'chase-master'. Virat Kohli in his entire ODI Career has scored 35 centuries in 200 innings, approximately scoring a century in his every 6 innings. Assuming that he will extend his ODI Career to 8-9 years from now onwards, the record will no more belong to the 'Master Blaster' Sachin Tendulkar. In case Virat Kohli keeps on scoring centuries at the same rate, he'll be able to break the record in just 280 innings. Even if he scores just 2 centuries in a calendar year, it would be enough for Kohli to create a new record.
2. Most Runs in T20 International
The most consistent T20I batsman, Virat Kohli, at current has scored 1983 runs in T20Is at an unbelievable average of 50.84 & strike rate of 137.32. Martin Guptill, the highest run scorer in the T20 Internationals, has just 288 runs more than Virat Kohli in 18 more innings. So, the record for most T20I runs, currently held by is certainly on the verge to be broken by the prolific run-maker.
3. Fastest To 10,000 ODI Runs
The record of fastest batsman to 10,000 ODI runs, currently belongs to Sachin Tendulkar who achieved the feat in 259 innings. Virat Kohli is just 412 runs short to join the 10,000 ODI Runs Club. Virat Kohli needs to score 412 runs in 58 innings, to break the record held by Sachin Tendulkar. The record is likely to be broken in 2018 itself, considering the fact that he is in sublime form. Yet another record created by the G.O.A.T Sachin Tendulkar is going to be broken by the greatest ODI Batsman of the modern era.
4. Most Test Wins for an Indian Captain
MS Dhoni, the Former Indian Test Captain, currently has the record of most test wins as ​an Indian captain, which doesn't seem safe by the time Virat Kohli ends his career as an Indian Test Captain. MS Dhoni had 27 test wins in the 60 test matches he captain. On the other hand, the Indian skipper Virat Kohli already has 21 wins in just 35 matches that he has captained, equal to that of Sourav Ganguly. No doubt Virat Kohli will be able to get that record by his name in near future.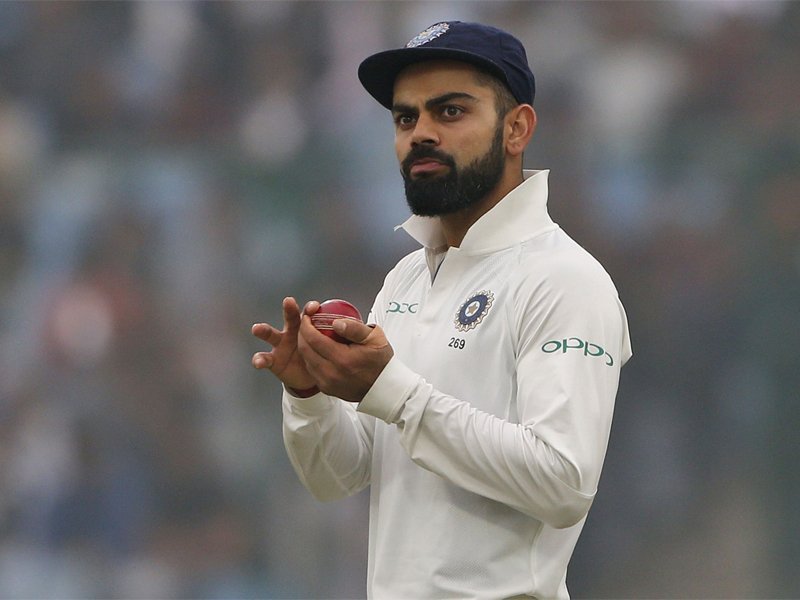 5. Most Runs in ODI Cricket
A tough call to assume that Virat Kohli will get to this landmark, but you never know in case of a batsman like him. Kohli seems to be improving innings-after-innings. Supposing that Virat Kohli still has 8-9 years of cricket career left, he has to score ODI runs at an average above 50 for around 160-180 innings to achieve the feat, even quicker than Sachin Tendulkar. At present, Virat Kohli is about 9000 runs far from the ODI Runs Tally of the legendary Tendulkar and if injuries don't obstruct in Virat Kohli's career, the record to be broken is very much possible.