As the boxing world awaits the winner of World Boxing Super Series, between finalists Oleksandr Usyk (WBC and WBO champion) and Murat Gassiev (IBF and WBA champion), theoften neglected cruiserweight division is getting much deserved attention from the boxingmedia. As a result the second in TalkSports24x7 monthly series on the top 10 fighters in each ofboxing's 17 divisions will look at the cruiserweights. As one of the newest divisions in boxing, the cruiserweights have only been around for 40 years (the first recognized cruiserweight title fight was Marvin Camel vs. Mate Parlov in 1979), yet the division has produced some great fighters within this time.
Similar to the top 10 heavyweights champions, the top 10 cruiserweight champions is not an account of who would beat who in a head to head matchup. The criteria used to rate the top cruiserweights considers each fighter's accomplishment in the division and their level of competition during the era they competed in. The top 10 greatest cruiserweight champions of all time will consider each champion's dominance in his era. A champion's dominance will
further consider the time period in which they competed; as being a dominant champion in the modern era with 4 major titles (WBA, WBC, IBF, and WBO) looks different than dominance in the 1980s or 1990s when there were 3 major titles (WBA, WBC, and IBF).
Following are the greatest cruiserweights to step in the ring:
10. O'Neil Bell
O'Neil Bell is the second fighter to become undisputed cruiserweight champion (capturing the IBF, WBA, and WBC titles), O'Neil Bell was a top contender before winning his first title in a controversial decision against Dale Brown. Bell captured the WBA and WBC titles in a thrilling knockout victory over Jean Marc Mormeck, before losing to Mormeck in a rematch. Despite becoming only the second undisputed cruiserweight champion (nearly 20 years after Holyfield had accomplished this feat), Bell was not as dominant as Evander once was. O'Neil would lose his next two fights by TKO and never regained his championship status.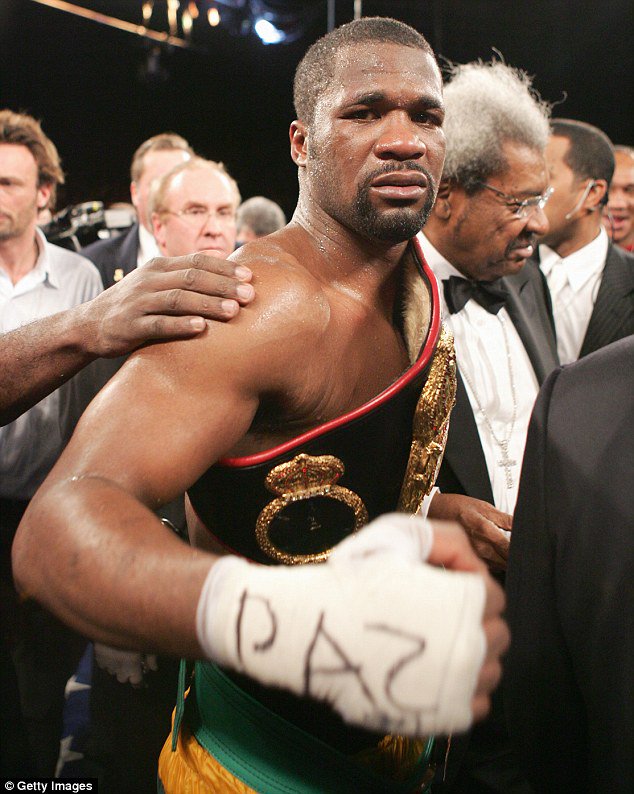 9. Vassiliy Jirov
Vassiliy Jirov was the IBF cruiserweight champion, a title he defended 7 times over 4 years. Jirov was known as a pressure fighter and a vicious body puncher. After knocking out Arthur Williams for the title, Jirov defended against top contenders Dale Brown, Julian Letterlough, and Jorge Castro. Vassiliy Jirov also defeated former champion Adolpho Washington in a non-title bout. Jirov lost the title to James Toney in what is widely considered one of the best fights in cruiserweight history.
8. Jean Marc Mormeck
Jean Marc Mormeck is a two-time cruiserweight champion, and one of the longest reigning titlist in cruiserweight history. Mormeck won the WBA title against hall of famer Virgil Hill, which he defended 3 times before adding the WBC title against Wayne Braithwaite (becoming the first unified cruiserweight champion since Evander Holyfield). Mormeck defended against top fighters like Dale Brown, Alexander Gurov, and beat Virgil Hill in a rematch. After losing the WBA and WBC titles to O'Neil Bell, Mormeck regained them in a rematch. Mormeck lost the titles for good against David Haye, getting knocked out in the 7th round.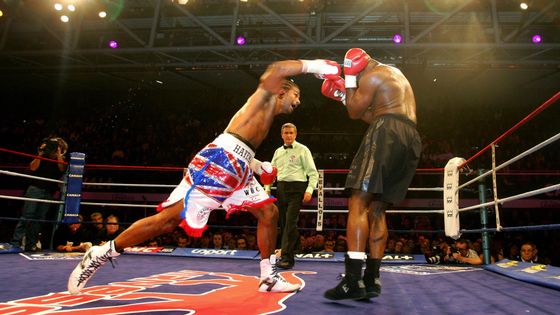 7. Juan Carlos Gomez
Juan Carlos Gomez is one of the longest reigning champions in the cruiserweight division, having held the WBC title for three years. Gomez also defending the WBC cruiserweight title 10 times, before vacating the title to move up to heavyweight. During his title reign, Juan Carlos Gomez defeated former champions Al Cole, Imamu Mayfield, and top contender Jorge Castro. Gomez is one of the few cruiserweight champions to never lose his title in the ring (joining Evander Holyfield, David Haye, Tomasz Adamek, Yoan Pablo Hernandez, and Johnny Nelson).
6. Dwight Muhammad Qawi
Dwight Muhammad Qawi was a former WBC and Ring magazine light heavyweight champion who captured the WBA cruiserweight title with a knockout of Piet Crous. Qawi would have one defense of his title before losing to Evander Holyfield by split decision. Dwight Qawi's first fight against Evander Holyfield (he would also lose in a rematch) is considered both one of the last great 15 round fights as well as the greatest fight in cruiserweight history. Known as a defensive pressure fighter, Dwight Muhammad Qawi often overwhelmed his opponents, despite often being much shorter than them. Qawi was one of the most feared fighters in the cruiserweight division.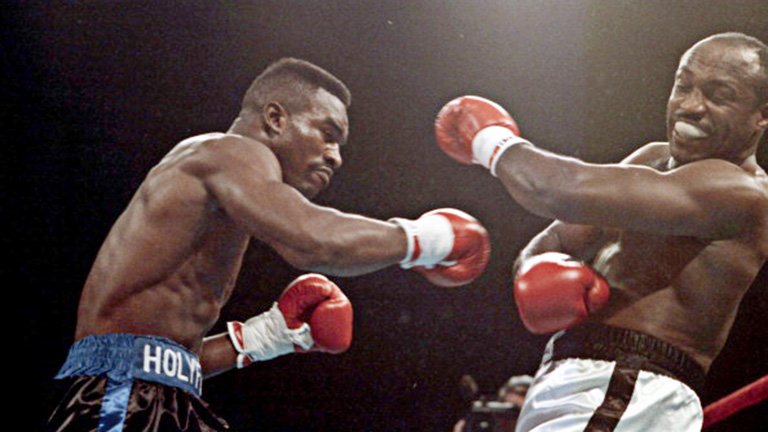 5. David Haye
David Haye is a unified cruiserweight champion, having held the WBA, WBC, and WBO titles. Haye also is the second cruiserweight to win at title at heavyweight. As a cruiserweight Haye was a slick boxer-puncher who knocked out nearly all of his opponents. Haye won his first titles the WBA and WBC cruiserweight belts with a 7th round KO of Jean Marc Mormeck and he won the WBO title with a 2nd round KO of Enzo Maccarinelli. Rather than unify the cruiserweight title, Haye instead choose to move up to heavyweight where he won the WBA title.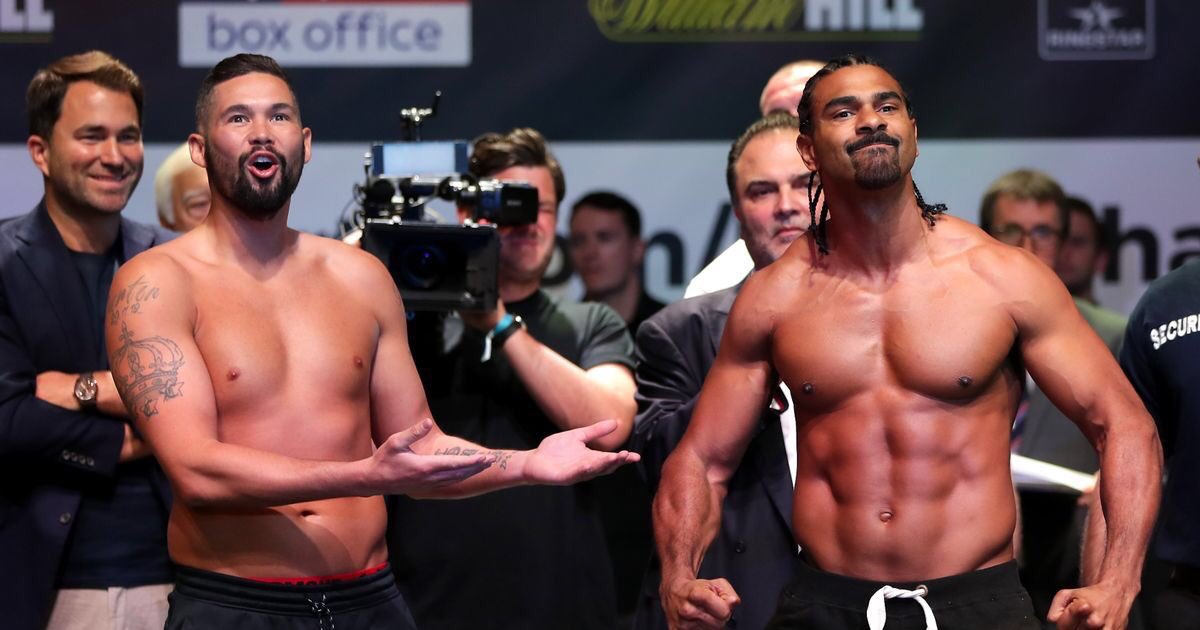 4. Carlos Deleon
Carlos Deleon was a four-time cruiserweight champion between 1980 and 1990. Deleon was one of the earliest fighters to win a title in the cruiserweight division (claiming the WBC cruiserweight title in a majority decision win against the division's first champion, Marvin Camel), and was one of the most recognized names of the division in its first decade. In addition to being a four time champion, Deleon also had the distinction of being the first boxer to regain the cruiserweight title after losing it. In total, Carlos Deleon defending the WBC crown eight times.
3. Marco Huck
Marco Huck tied Johnny Nelson's title reign with 13 defenses over 5 years. After 8 successful defenses Huck attempted to match Evander Holyfield's accomplishment of moving up to the heavyweight division and capturing a title, but was knocked out by Alexander Povetkin. Huck would return to the cruiserweight division and defend his title 5 more times before losing to Krzysztof Glowacki. During his title reign Marco Huck defeated top challengers such as Brian Minto, Ola Afolabi, Matt Godfrey, and Denis Lebedev. Huck also captured the IBO cruiserweight title, which he defended once before losing to Mairis Briedis.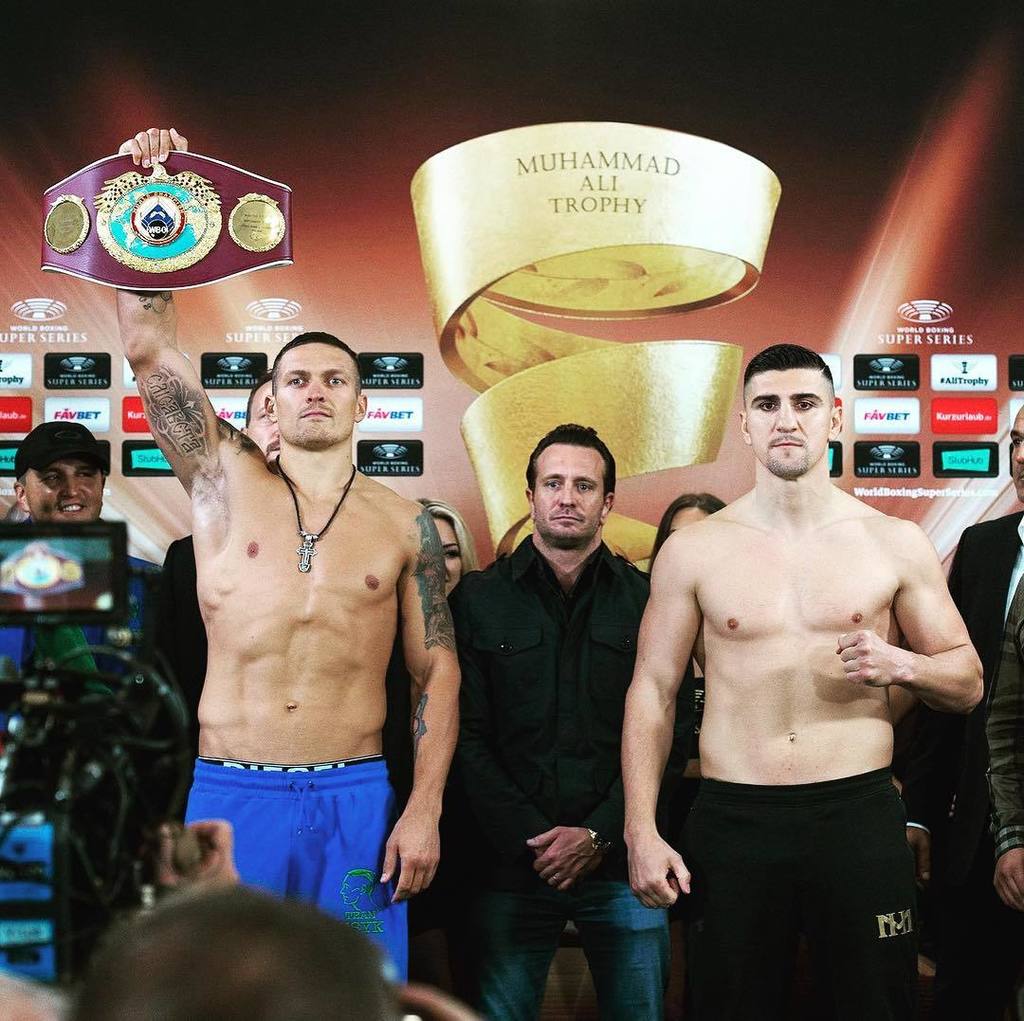 2. Johnny Nelson
Johnny Nelson is the longest reigning champion in the history of the cruiserweight division, defending the WBO title a record 13 times over 6 years. Nelson's dominance as a champion was as impressive as it was unlikely, having lost 12 times (including two attempts at world titles) before winning the WBO title against Carl Thompson in 1999. After gaining the WBO title, Nelson refused to relinquish it, setting a standard for the division which places him near the top of this list. During his long reign Nelson defended against future champion Guillermo Jones, former champion Marcelo Dominguez, Pietro Aurino, and dangerous puncher Ezra Sellars.
1. Evander Holyfield
Evander Holyfield is universally recognized as the greatest fighter in history of the cruiserweight division. Holyfield was the first boxer to unify the cruiserweight division, dethroning well known champions such as Dwight Muhammad Qawi and Carlos Deleon on his way to capture the WBA, IBF, and WBC titles. Evander Holyfield also beat top fighters like Ricky Parkey (the IBF champion), Olympic Medalist Henry Tillman, and former champion Ossie Ocasio, before leaving the division with a record of 18-0. At cruiserweight Holyfield was seen as an unbeatable fighter. He punched with both combination and power (typically overwhelming opponents with his volume of punches). Holyfield was so dominant at cruiserweight that he was considered the first fighter with a chance to win the heavyweight title, and the first legitimate challenge to Mike Tyson. Evander Holyfield became undisputed heavyweight champion two years after leaving the cruiserweight division, and his success as a heavyweight ultimately added to his accomplishments as a cruiserweight.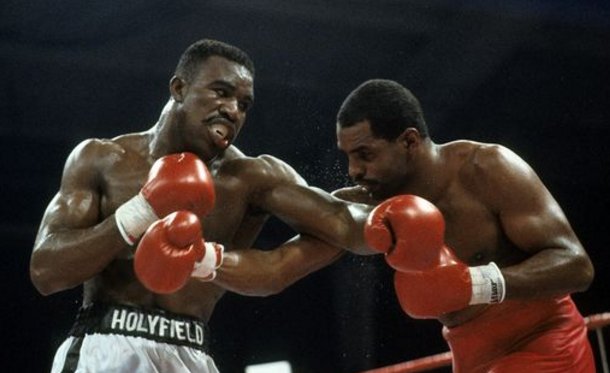 As was the case with the heavyweights, there are fighters who just fell outside of the top 10, that deserve honorable mention. Tomasz Adamek enjoyed a brief, but impressive stint at cruiserweight defeating Steve Cunningham in a thrilling decision. Adamek also defeated former undisputed champion O'Neil Bell, and top contender Johnathon Banks. In addition to his accomplishments at cruiserweight, Adamek was WBC light heavyweight champion and challenged for the heavyweight title. Honorable mention also goes to Steve Cunningham who was two-time IBF cruiserweight champion. Cunningham defeated future champion Marco Huck and former champion Wayne Braithwaite. Steve Cunningham was also won of the few fighters to regain his title at cruiserweight. Yoan Pablo Hernandez, former IBF and Ring cruiserweight champion, also receives honorable mention.