Its is often said "A team is as good as its captain."A good and intelligent leader will always help his team to perform well. And yesterday we saw example of it from one and only MS Dhoni when he promoted Harbhajan Singh and Deepak Chahar ahead of himself.
CSK were chasing a target of 153 runs against Kings XI Punjab. And to qualify for playoffs Punjab had to win the match by margin of more than 53 runs. So they were attacking right from ball one. And wicket being greenish also helped their bowlers and they picked 3 wickets of CSK inside 5th over for just 27 runs. The ball was swinging a lot and it was really difficult to bat.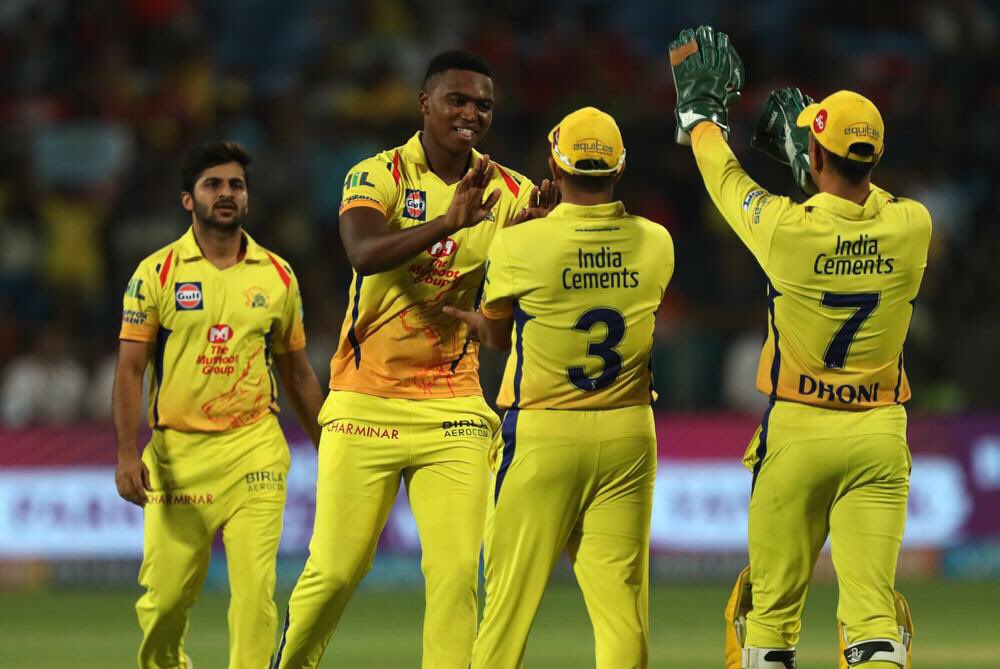 For a moment it looked like that KXIP might do a miracle and get CSK all out under 100 runs. CSK needed a good partnership. But all of a sudden Harbhajan Singh came in middle after the fall of third wicket. Everyone was shocked from this decison. But he played important 22 balls and made sure that Ankit Rajput doesn't get any more wicket as he was looking most dangerous.
After his wicket everyone was expecting Dhoni himslef to come. But captain cool had more surprise to offer. Yes he sent Deepak Chahar ahead of himslef. Chahar just batted once in the tournament and got out for golden duck against Mumbai Indians. So everyone was shocked why Dhoni is doing this. But Chahar proved why he was shown this much faith. He scored crucial 39 runs off just 20 balls and completely shift the momentum towards CSK and later on CSK won the game comfortably with Dhoni himslef finishing with a six.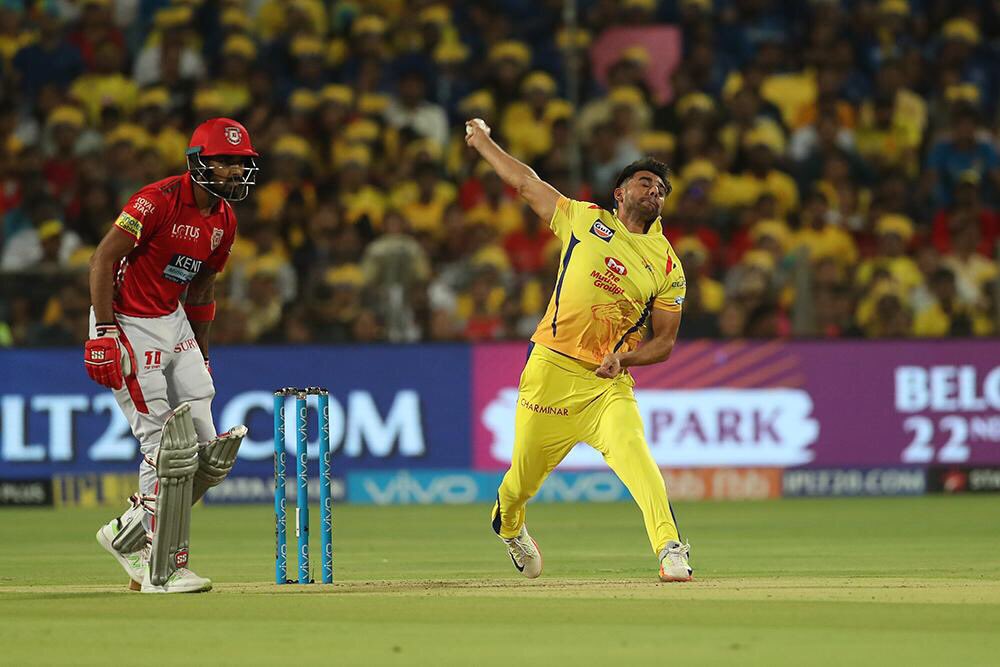 When asked about those decisions in the post match conference by Harsha Bhogle, MSD said " If you see bowling line up it was definitely swinging a bit, especially for Ankit and two other fast bowlers. As a captain's perspective you want to take as much wicket as possible. And with Bhajji and Chahar going it just creates bit of chaos. Bowlers all of a sudden starts to bowl yorkers, short of lenght, bouncers all of that. When proper batsmen bat bowler somehow keep sticking to very good line and length. But Bhajji being around, Chahar being around they loose line and length to some extent. And by this Bhajji and Chahar also got chance to bat which can be handy in knockout stages."
MSD is often called a great reader of the situation. And this statement proved that. This also proved that how he uses his all experience of playing cricket for so many long years. He didn't want bowlers to ball in those wicket taking line again and again. So he sent tail enders and really KXIP bowlers started bowling short of length balls etc.
No wonder why CSK under the captaincy of MS Dhoni do good every year. And also no wonder why he has been most successful captain of Indian Cricket Team for so many long years. He shows what experience matters in cricket. CSK is all set to play Qualifier 1 against strong SRH on 22nd May at Wankhede Stadium, Mumbai