Premier League: Manchester United to Land Willian
Jose Mourinho wants to reunite with the winger he originally brought to Stamford Bridge in 2013. And now the Brazilian's agent has held preliminary discussions with the Red Devils this month over the possibility of securing a deal this summer.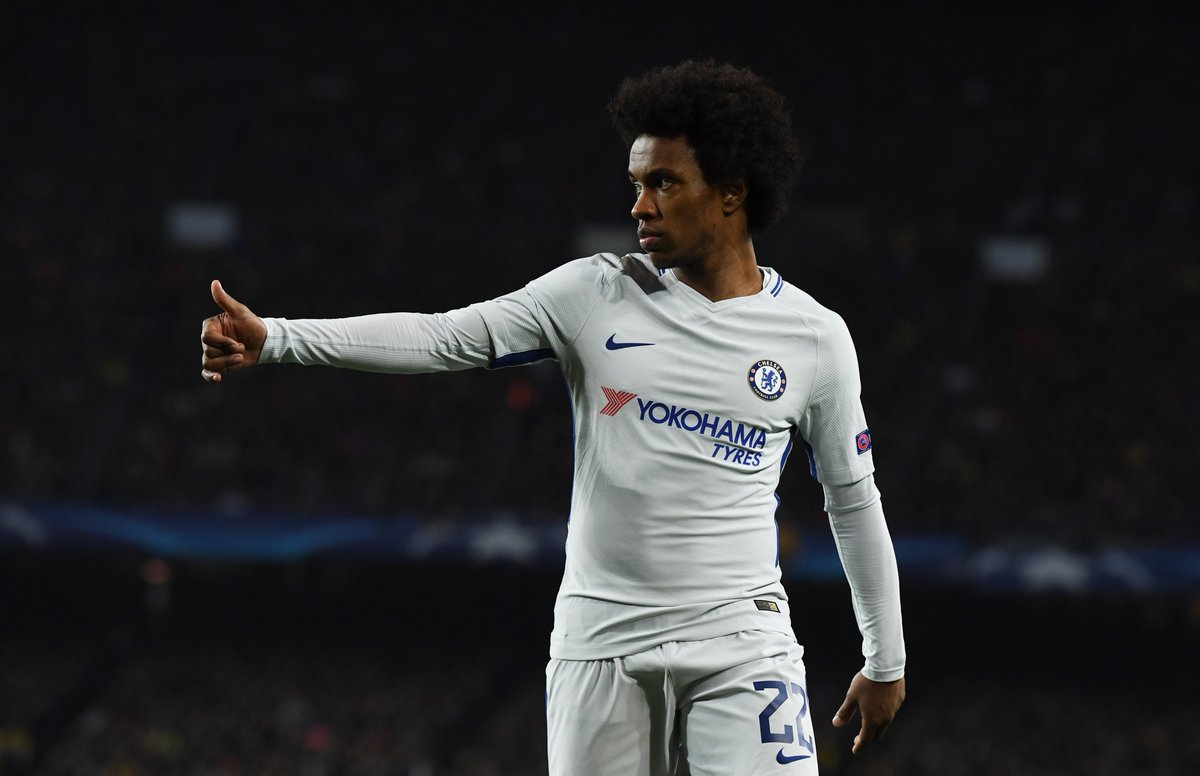 Mourinho signed the 29-year-old for the Blues back in 2013 and attempted to bring him to Old Trafford a year ago when brokering a move for Nemanja Matic.
Willian is under contract with Chelsea upto 2020. Conte reiterated his commitment after their 1-0 win over Manchester United at Wembley but has repeatedly deferred questions over his future towards the club. Willian has scored 44 goals in 236 appearances for Chelsea since joining the club from Russian side Anzhi in 2013.