Welcome back to Talk Sports 24×7 WWE Smackdown Live review. Today we take a look at the major five talking points from the May 22nd edition of WWE SmackDown Live.
1. New Direction For New Day:
So a major Question that everyone's asking is that which member of the New Day will be entering the MITB match. The Miz also asked them the same thing on SmackDown this week, but there was no specific answer from the trio. Moreover, it's very difficult to speculate as to who will go forth in the MITB match from the group.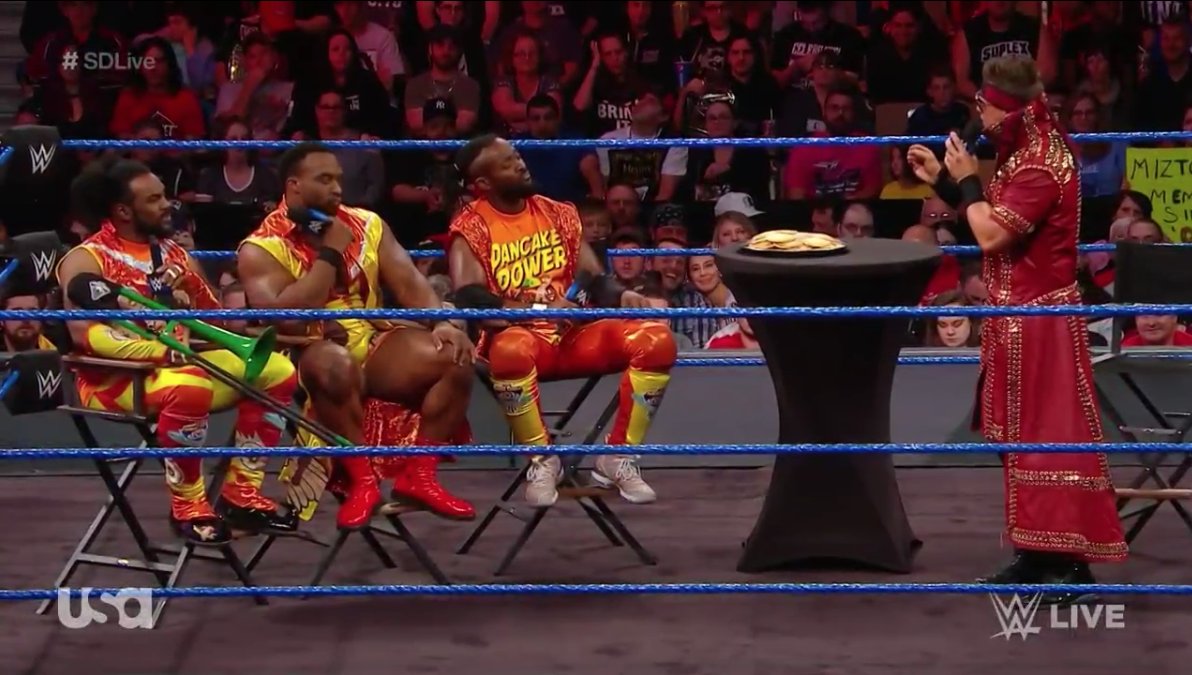 2. Lana Qualifies:
For the past couple of weeks, there was a rumour going on that the Rusev Day team of Rusev and Aiden English was set to be broken because of some storyline involving Lana. However, these rumours are mostly dying off following this week's episode of SmackDown Live. Lana was accompanied to the ring by Aiden English for her qualifying match against Billie Kay. She wins after a Lana Day banner by English distracted Kay, and thus Lana picked up the victory.
3. WWE championship match stipulation:
After a tremendous segment by Styles and Nakamura, Nakamura revealed that their clash at MITB would be a Last Man Standing match!
4. Whom will Andrade feud with?
For a second week in a row. Andrade Cien Almas faced and defeated an unnamed opponent. Thus, this brings up the question, whom will he face for his first proper feud. A star of his caliber definitely needs a good opponent as his first rivalry.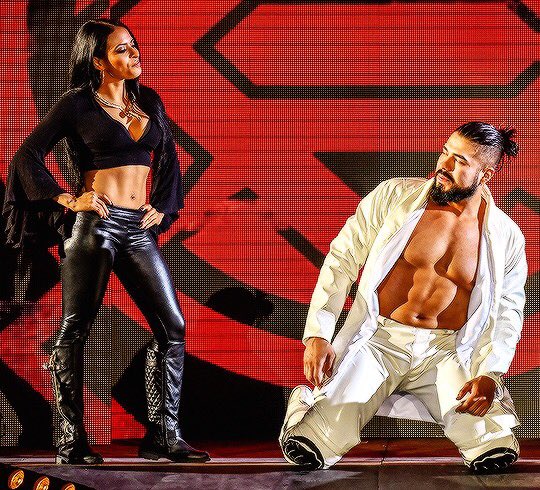 5. Bryan vs Joe:
This week's SmackDown main event saw an amazing match by two amazing professional wrestlers, "Daniel Bryan and Jeff Hardy". They put on a stellar show. But it was Bryan who was victorious at the end. He will now go on to face Samoa Joe next week. And the winner of their Match will qualify for the MITB ladder match! Byran vs Joe will be a battle worth every penny!