Chennai Super Kings are probably the best example of how a good dressing-room atmosphere can help you in performing well. This team is again into the finals of Indian Premier League. They were the most consistent team of the IPL in first 8 years, then got 2 years banned, their players went in different teams but this year when they made the comeback after 2 years it never looked liked this team didn't play for 2 years. They are again back with the same level of performance and same consistency and ready to play yet another final.
There were lot of talks about their team after the auction. Some were saying they are very old, few peoples were saying these players have passed their peak so this team would not be able to perform well. But one thing which was always there was the experience of these players.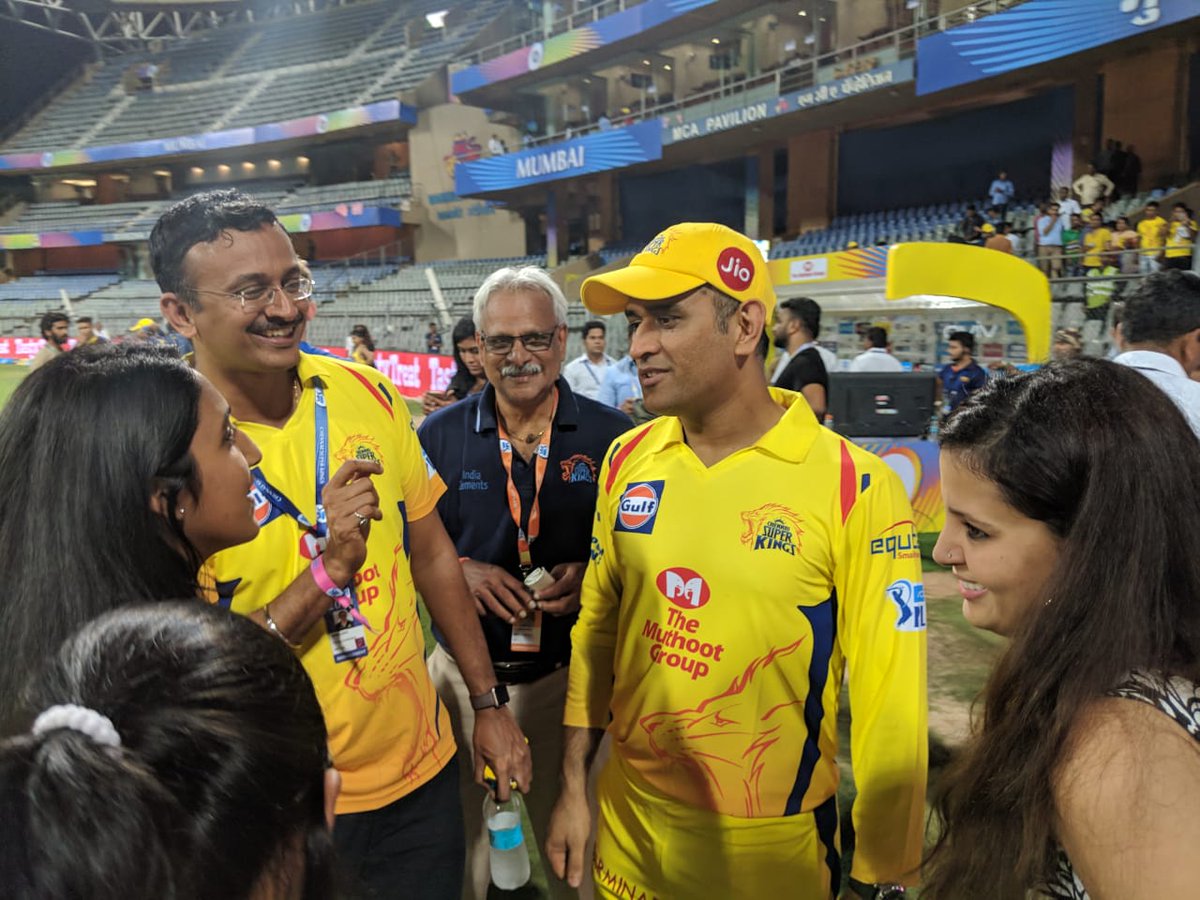 And the best thing that ths CSK management did was to show faith in these players. First they took their core players in the auction. In fact the coaching staffs were also the same. When those players came together again then miracles started happening automatically.
Two such examples are Watson and Rayudu. Watson never won a single 'Man of the match' award in last 2 years in IPL but this year he has been performing exceptionally well and already won two 'Man of the match' awards. Rayudu too was not performing well last year but CSK management showed faith in him and now Rayudu is the highest run scorer for them.
MSD too did not have great time in the last two seasons playing for Rising Pune Supergiants. But when he came back to the CSK setup, he preformed like never before.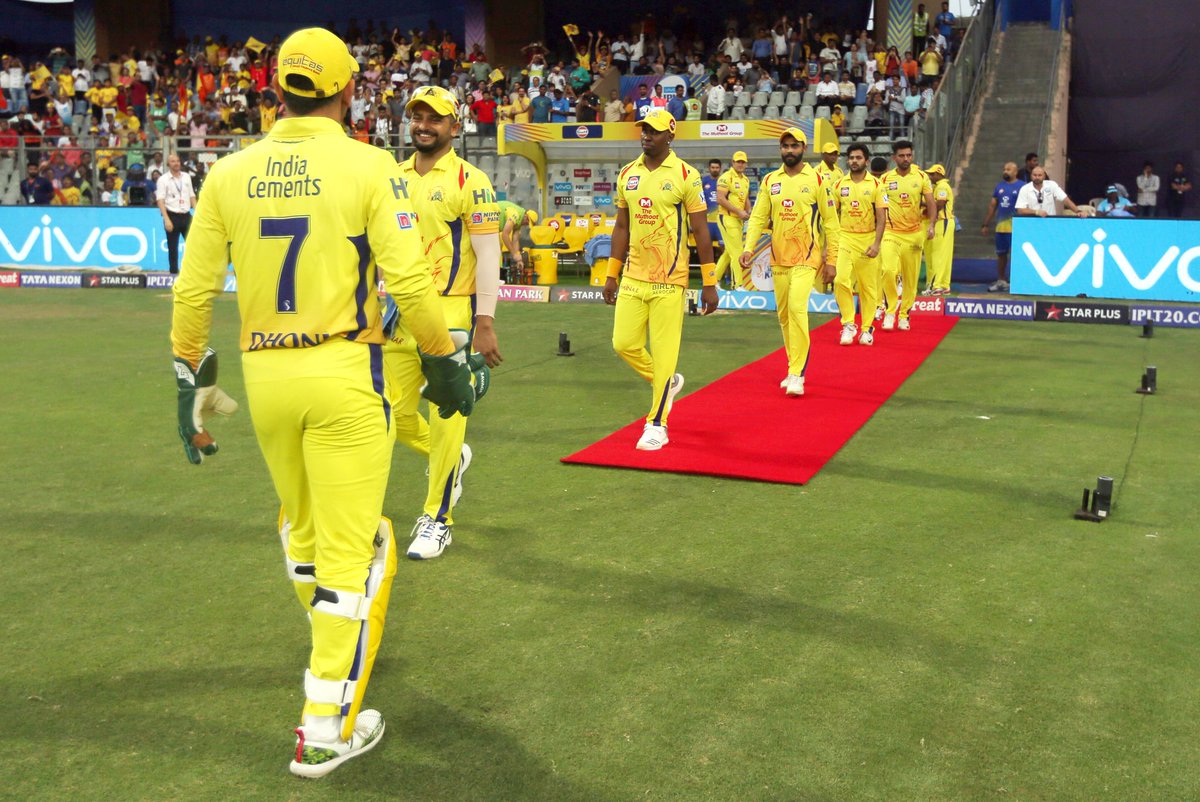 And that's where the environment inside the dressing room plays a vital role. These players never lacked skills but CSK gives that liberty to each and every player which helps them to perform well. Their captain himslef being so calm so it never allows other players to feel pressure pressure even in tough times. Mahendra Singh Dhoni himslef gives that sense of calmness inside the locker room and because of that the team never gets over excited.
CSK never had many big names. They showed faith on some particular players, gave them confidence and liberty to express themselves and each players performed accordingly. Raina, Ashwin, Bollinger, Mohit Sharma, Jadeja, Badrinath are few players who were not very big names but have been a great performer of CSK in different seasons.
MSD himslef told this many times. He always has given credit to his to owners and support staffs. Last night he said, "We've been a very good team and it reflects when it comes to the IPL. It reflects the dressing room atmosphere that we have been able to create over the years. Credit goes to management, support staff and players without whom this would not have been possible".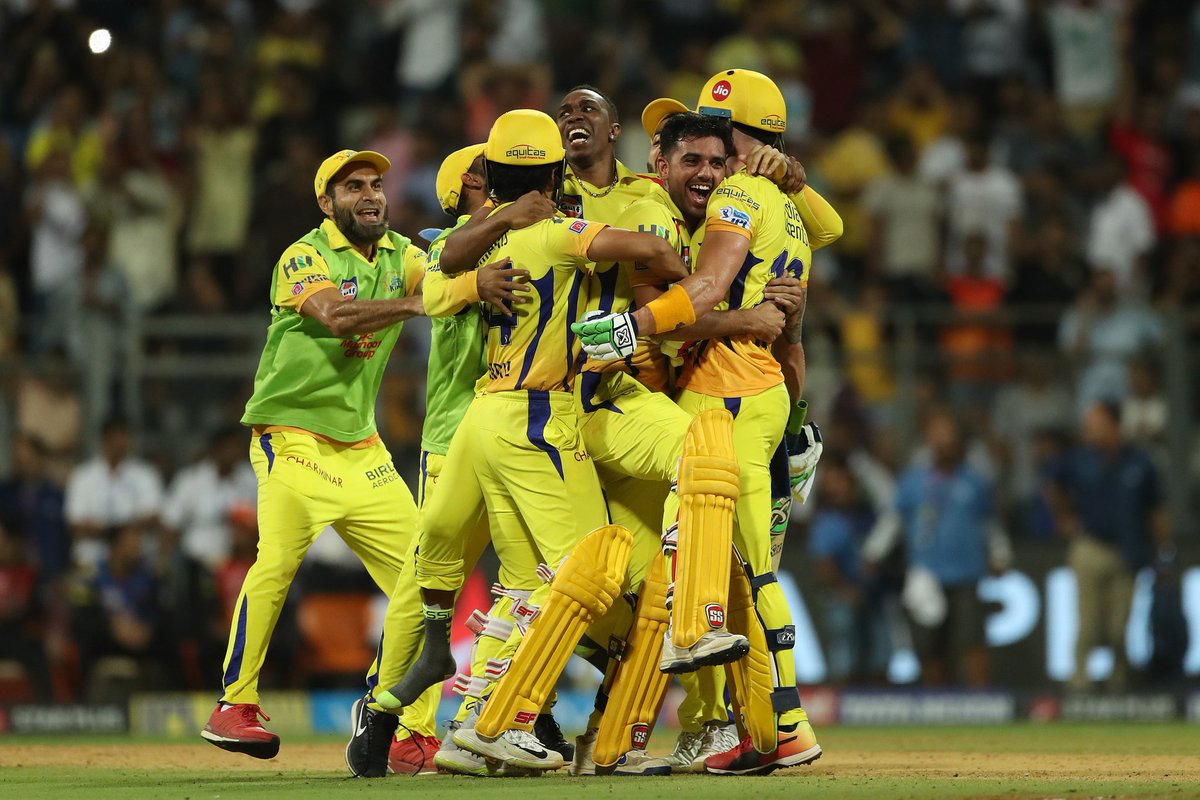 "Even if one of them is lacking, you can't have a good dressing room atmosphere and if the atmosphere is not great, it becomes difficult to perform on the pitch. Somehow we've been able to push the players into thinking about what's good for the team",
the CSK skipper added.
And last night a video uploaded by CSK showed how great the environment has been there. Bravo, Harbhajan and other support staffs dancing and enjoying the victory in front of the skipper. MSD even after being so calm doesn't allow other players to be calm inside the dressing room. If someone wants to express his happiness he surely can. Dhoni himslef enjoys such things a lot inside the changing room, something which he consciously keeps concealed while in the outer World. So everyone there has that liberty to express themselves.
This is what happens when you treat everyone like a family member. Stephen Fleming played for CSK and then he became their coach. Mike Hussey played for CSK and then he became their batting coach. Balaji played for them and became their bowling coach. This is exactly what happens when you have treated everyone like a family. They never left their core and probably this is the biggest reason of their consistency. A big credit goes to their support staffs. And these all things gets reflected in their performance and that's why they have been the most consistent franchise throughout in a format where being consistent is one of the most toughest things.
9 seasons, 9 playoffs, 7 times into the finals! This team has been an inspiration to all other teams.