Live on WWE RAW, Men's 'Money in the Bank' Ladder Match competitors square off when Braun Strowman battles Bobby Roode, and Finn Bálor clashes with Kevin Owens. Plus, Raw Women's Champion Nia Jax takes on Natalya, and a Tag Team Battle Royal will determine who will challenge "Woken" Matt Hardy & Bray Wyatt for the Raw Tag Team Titles.
This Week's WWE RAW Venue- Toyota Centre, Houston, Texas
WHAT LIES AHEAD IN THE NEW.. BUT HEATED RIVALRY OF ROLLINS AND ELIAS?
Last week when "THE KINGSLAYER" was finishing off Jinder Mahal in a match for the Intercontinental title when an Enraged Elias striked his guitar on the Champion's back and sending him crashing over against the Commentator's desk onto the Arena floor. After many Twitter comments and accusations, it was finally announced officialy that Seth Rollins will be defending his IC title against Elias at MITB. So it would be interesting to see what new unfolds for their rivalry on tomorrow's RAW.
BOBBY ROODE TO CLASH AGAINST THE MONSTER AMONG MEN :
As the two contenders in the MITB ladder match clashes tomorrow the one thing which is clear is to both of them that it would be every man for himself at MITB but tomorrow they're gonna do everything to defeat one another is a singles match. So the question is clear…Could the GLORIOUS ONE be able to stop THE MONSTER AMONG MEN or is he gonna GET THESE HANDS?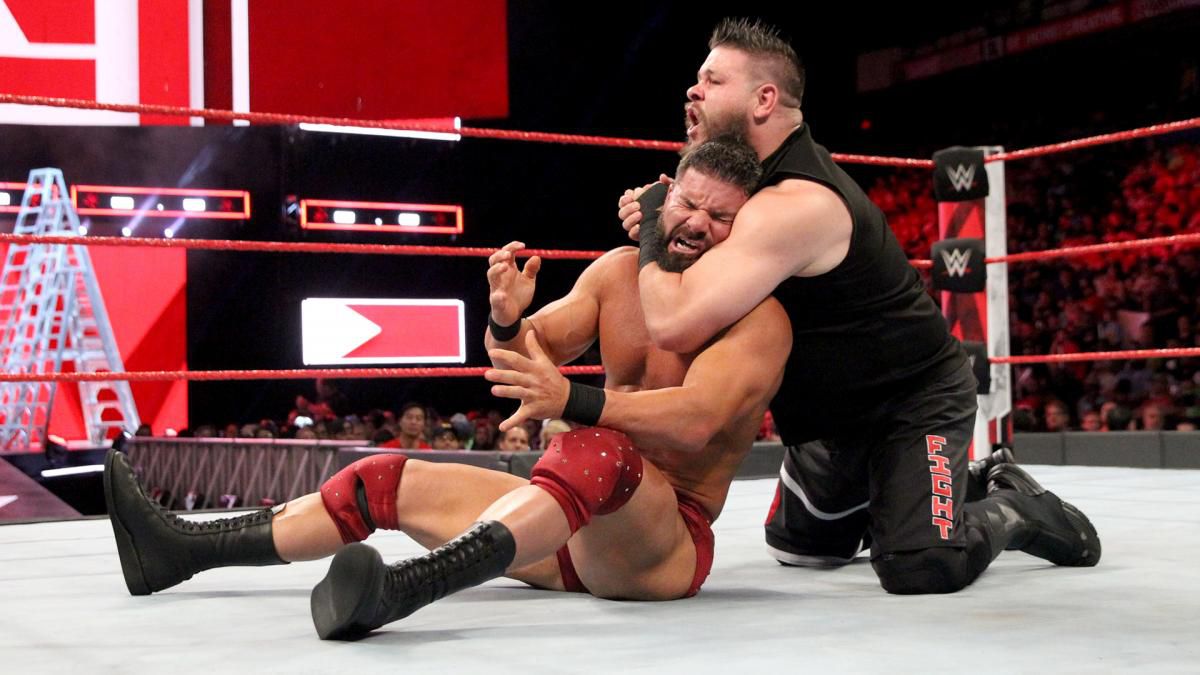 FIRST UNIVERSAL CHAMPION WILL TAKE ON THE SECOND UNIVERSAL CHAMPION :
Last week Kevin Owens inserted himself and cost Finn a "CLEAN VICTORY" against Braun Strowman. Following last week's actions of Owens, a determined Finn will be eager to take Revenge from him.The two earlier Universal Champions had clashed and given some classics in Nxt and we're expecting they will blow away the Roofs one more time.
WHO WILL BE THE NEW CHALLENGERS FOR THE THE DELETORS OF WORLD?!
After the B-Team's barbeque turned into an turmoil,and when the duo approached Kurt for a Chance at the titles of current Tag Team Champions,on which the GM informed that they will be participating in a Tag Team battle Royal where every Tag Team of Raw will be eager to latch on the opportunity.
NIA JAX TAKES ON NATALYA :
Last week Nia Jax squashed a local talent and just gave a slight view of what can possibly be the future of her next No.1 Contender to the Title Ronda Rousey, and then the 'Baddest Woman' confronted the Current Raw WWE Women's Champion to which the Champion responded by simply laughing on Ronda's face and walked away. While on tomorrow Nia will be battling Natalya, she will not like to miss an opportunity to play some mind games with Ronda after she defeats Natalya, while Natalya would be eager to show her skills and make an IMPACT on Women's Locker Room as The earlier Smackdown live's Women Champion hasn't done much since the brand split.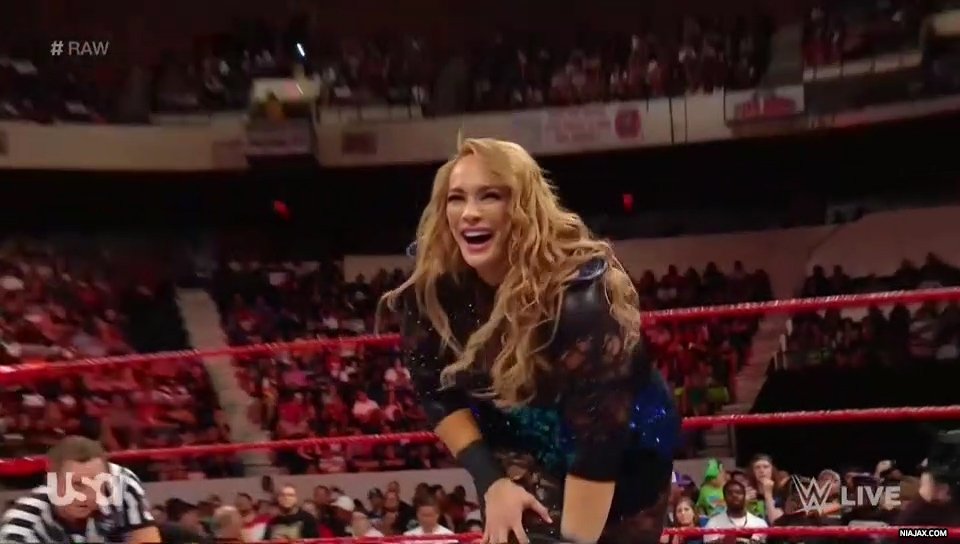 WHAT'S NEW FOR JINDER AND ROMAN RIVALRY?
After Roman was absent on last week, his fans would be eager to see him tomorrow and see him addressing about his match with Jinder. This rivalry started when Jinder cost Roman the opportunity to compete in the Ladder match at MITB when he interferred in his Triple Threat match at RAW. Following that next week Roman dpeared Jinder through a Freakinn Wall!