What's The Story?
Brock Lesnar, the current WWE Universal Champion is reigning over it for 430+ days and is just some more days away to become the longest reigning WWE Champion of modern times. He had won the title back in WrestleMania 33, by beating Bill Goldberg. He has defended the title only 10 times. With WWE's upcoming PPV Money in the Bank, Lesnar is confirmed of not having a match. It implies Lesnar will appear again at WWE SummerSlam but the controversies surrounding, gives us a different vibe.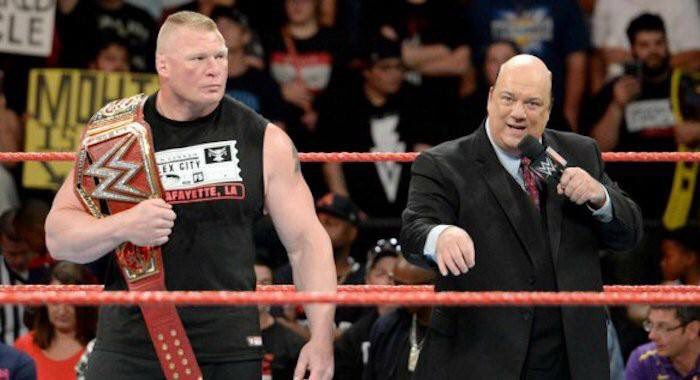 In case the didn't know…
Brock hasn't been able to put up nice matches so far in his seemingly long reign. He has even been called a part timer by "the Big Dog" Roman Reigns several times. Roman has even stated that he is only here for the money whilst he himself has been appearing in WWE events constantly and has proved on several occasions that he is a "Fighting Champ".
The Heart Of The Matter:
After Lesnar's last title defense at WWE's Greatest Royal Rumble event, the WWE Universe hasn't seen any sign of their Champion. He is also set to miss the upcoming PPV, which brings us straight to WWE SummerSlam. Lots of implications are being made about Lesnar's match at SummerSlam, but it is still unknown if he will have a fight or he will simply drop the title. Justin Barrasso of Sports Illustrated is reporting that Brock Lesnar is expected to drop the title at WWE SummerSlam. If it does happen, the title switch may signal the end of Brock's current WWE run.
What's Next?
There hasn't been any clarification from the company itself regarding the champion or the championship so far, but what seems more true is, WWE is running out of ideas to represent the face of the company. After WWE Money in the Bank PPV ends, the fans will surely get their answers, until then, nothing more can be drafted about the current situation.
Author's Take:
I personally think, the company has made an ambition. The ambition being 'Make Reigns the face of the company'. I also believe, in the lights of recent events, they have been stressing a lot to get the crowd going for Reigns. Since, we all know that no one would want the face of the company to get booed. It is also clear that WWE is currently running low on ideas about dethroning the current Universal Champion. However, if the company decides to make Brock drop the title, WWE will surely organize a tournament for the belt in which, again Roman is expected to triumph. Again, whatever the company does, it will be more satisfying to see anyone but Brock holding the title. According to Roman, yes, we do need a fighting champ.