After a destructive Pay-Per-View last night, The Red brand will surely be in a state of turmoil and things are expected to be explosive more than ever.
● Venue- AMERICAN AIRLINES CENTER
DALLAS, TX
DEADMAN RETURNS!
Two weeks ago, the Deadman once again appeared from the darkness and in a chilling promo warned HBK and his friend that at Super Showdown he is gonna put Triple H DOWN once again.
After these fiery words, the COO Triple H appeared next week and replied the Phenom that in their last ever showdown, he is going to finish the unfinished business between them.
Now in this edition of Monday Night Raw, the Undertaker will once again rise. How will the Phenom respond to Triple H's words?
NEW CHALLENGES :
Last night the Raw Women's Champion once again decimated her opponent Alexa Bliss to retain her title in her first ever title defense.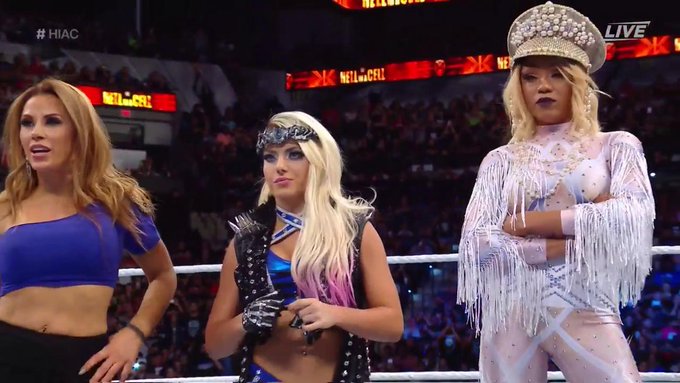 Ronda Rousey has seemed as invincible so far since her debut in the main roster. Who will be next in line to challenge her? And will the BADDEST WOMAN ON THE PLANET be able to overcome the new obstacles?
WHAT LIES AHEAD FOR FINN BALOR?
Things have not been in track for the first ever Universal Champion as weeks ago he lost his rematch for the Universal Title against Roman Reigns. It has been for the first time since returning after his injury, Finn hasn't been a part of a PPV as he didn't had a match on the card.
Will Finn be able to again rise in the Red Brand?
DOGS VERSUS THE HOUNDS!
While Braun Strowman has failed to claim the Universal title but his Dogs of War managed to retain their tag titles against the two-thirds of Shield. Later on that same night both of these two teams were involved in a brutal brawl, including the fall of Rollins and Ziggler from top of the structure!
Will The Show again be challenged by the team of Rollins and Ambrose or will their be a new Challenge for the Raw Tag Team Champs?
BEAST HAS RETURNED TO ITS LAIR!!!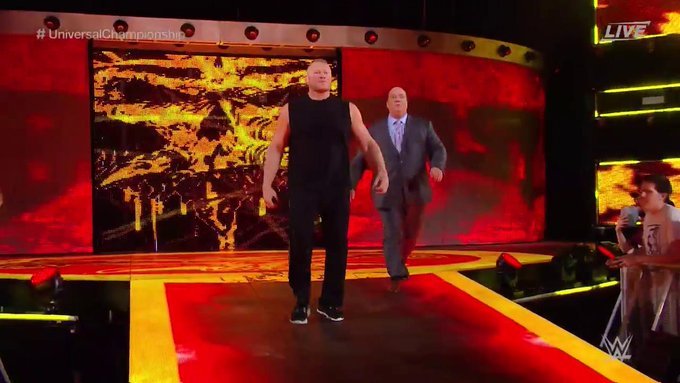 The entire WWE universe was shocked last night when the previous Universal Champion returned to ruin the mainevent of HIAC. Now with Brock Lesnar back in the equation…the Universal Title picture has changed drastically. And it is also yet to be seen that how the Monster Among Men reacts to Brock destroying his match which led to a failed cash in ?!!!..Will Brock appear tonight?!