After the disappointment in the first season, Jamshedpur FC is coming back in ISL with the Spanish touch. Jamshedpur FC will be looking to play good brand of football under Cesar Ferrando, the former manager of Atletico Madrid.
● ROSTER :
GK – Subrata Pal, Subhasish Roy Chowdhury, Rafique Ali Sardar
DF – Tiri, Dhanachandra Singh, Raju Yumnam, Robin Gurung, Pratik Choudhari, Sanjay Balmuchu, Karan Amin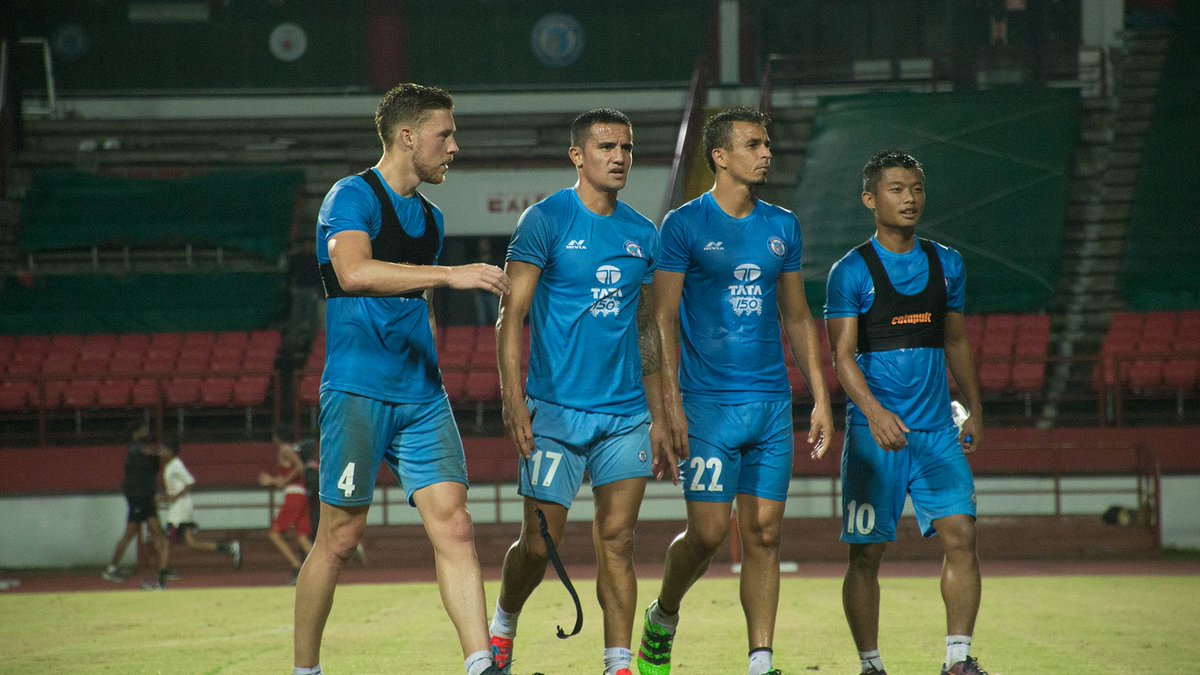 MID – Bikash Jairu, Carlos Calvo, Pablo Morgado, Cidoncha, Jerry M, Memo, Mario Arques, Michael Soosairaj, Mobashir Rahman, Vishal Das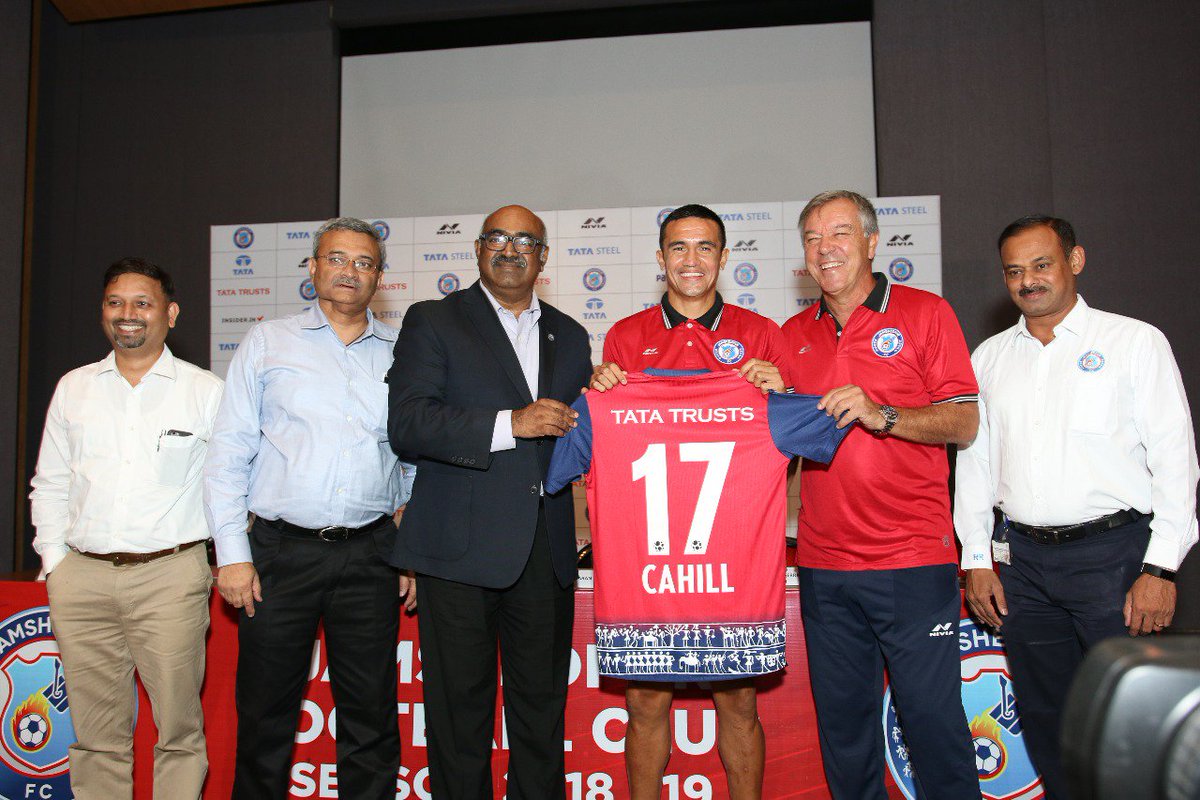 FWD – Tim Cahill, Faruokh Chowdhury, Sumit Passi, Gourav Mukhi
● SQUAD ANALYSIS :
○ Goalkeeping :
Jamshedpur FC again depends on the experienced goalkeepers ahead of the ISL. They've retained "Spiderman" Subrata Pal & young Rafique Ali Sardar. JFC has recruited former East Bengal, Dempo goalie Subhasish Roy Chowdhury who will add his vast experience in the team.
○ Defence :
JFC has shown dependency on the Indian defenders. They've only kept one foreign defender former Atletico Madrid player Tiri & recruited a group of Indian players ahead of ISL. JFC retained Yumnam, Pratik, Robin & recruited experienced former East Bengal & Mohun Bagan player Raju & former Mohun Bagan player Dhanachandra & Balmuchu & Amin but still their defence lacks depth.
○ Midfield :
Jamshedpur has relied on Spanish flavour ahead of ISL. They've recruited former Villareal man Mario Arques, former Atletico Madrid man Sergio Cidoncha, former Udinese player Carlos Calvo, Pablo Morgado & retained Brazilian Memo ahead of ISL. Cidoncha scored the solitary goal for JFC in defeating Atletico Madrid B side in the friendly few days ago. JFC have shown trust on quality & talented Indian players like Bikash Jairu, Soosairaj, Jerry & poached young talents like Vishal & Mobashir.
○ Forward:
Jamshedpur FC has surprised all by the marquee signing of Australian legend Tim Cahill ahead of ISL. He was featured last in 2018 World Cup. Instead of him JFC will be relying upon Indian international duo of Sumit Passi & Faruokh Chowdhury who were featured last in SAFF Cup 2018.
● TEAM RATING :
1. Goalkeeping – 8/10
2. Defence – 6/10
3. Midfield – 7/10
4. Forward – 4/10
● MANAGER'S QUOTES :
Cesar Ferrando is hopeful & promises of presenting entertaining football ahead of ISL 2018. He said, "The team lacked in several positions last year. So this year my primary job is to build a strong team with more attacking players. We are going to bring one very good player in defence to help Tiri, one very good midfielder, one attacking midfielder and one attacker. We will be pressing higher up the pitch so that we can recover the ball as quickly as possible. We believe in playing with short passes and not long balls. We must entertain the supporters with our football following the Spanish philosophy.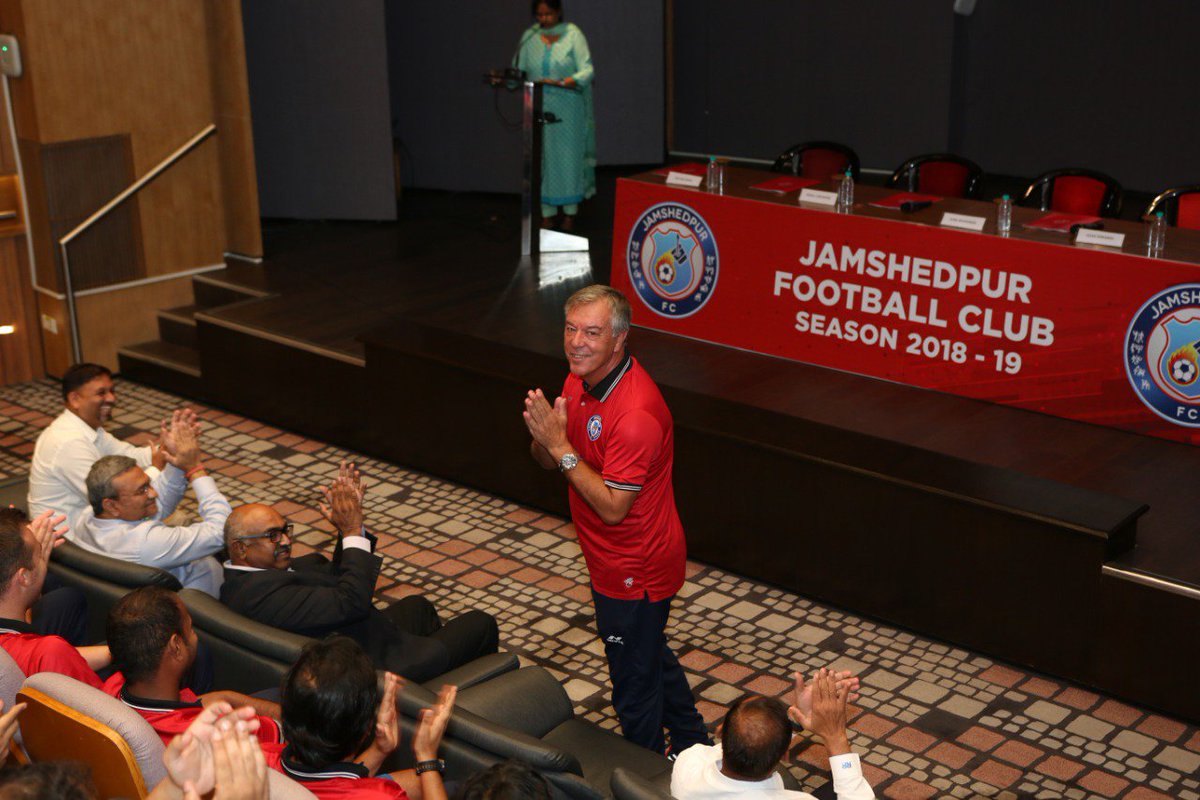 "I will be bringing in Spanish players with whom I have worked in the past. It will be easier for me to connect with them. I have been following them in various countries and conditions. For me, commitment is more important than quality. If I bench a player to recover well for the next match the player will accept it with a smile and not with a grumpy face. So I will bring players that I am familiar with and who will give their 100 per cent for the team."
● PRE-SEASON PERFORMANCE :
JFC had played 5 pre-season games in Spain. They defeated Torrelodones C.F. & Mostoles CF by 1-0 & 3-0 respectively. They also clinched a surprising victory over Atletico Madrid B Team. Then they drew 1-1 against Gimnastica Segoviana but lost 0-3 against UD San Sebastián de Los Reyes.
● PAST RECORD :
Jamshedpur made debut on 2017 season, where they narrowly missed the playoff round & finished 5th with 26 points in 18 games.
Fixtures
The Men of Steel will play their first match which will be an away game against Mumbai City FC on 2nd October.
• 2nd October, 2018: Mumbai City FC (A) – 7:30pm IST – Mumbai Football Arena, Mumbai
• 7th October, 2018: Bengaluru FC (A) – 7:30pm IST – Sree Kanteerava Stadium, Bengaluru
• 21st October, 2018: ATK (H) – 7:30pm IST – JRD Tata Sports Complex, Jamshedpur
• 25th October, 2018: NorthEast United (A) – 7:30pm IST – Indira Gandhi Athletic Stadium, Guwahati
• 29th October, 2018: Kerala Blasters (H) – 7:30pm IST – JRD Tata Sports Complex, Jamshedpur
• 1st November, 2018: FC Goa (H) – 7:30pm IST – JRD Tata Sports Complex, Jamshedpur
• 4th November, 2018: Delhi Dynamos (A) – 7:30pm IST – Jawaharlal Nehru Stadium, New Delhi
• 21st November, 2018: FC Pune City (A) – 7:30pm IST – Shree Shiv Chhatrapati Shivaji Sports Complex, Balewadi, Pune
• 25th November, 2018: Chennaiyin FC (H) – 7:30pm IST – JRD Tata Sports Complex, Jamshedpur
• 1st December, 2018: NorthEast United (H) – 7:30pm IST – JRD Tata Sports Complex, Jamshedpur
• 4th December, 2018: Kerala Blasters (A) – 7:30pm IST – Jawaharlal Nehru Stadium, Kochi
• 12th December, 2018: Delhi Dynamos (H) – 7:30pm IST – JRD Tata Sports Complex, Jamshedpur
● AUTHOR'S TAKE :
Jamshedpur FC will be hoping to win their maiden ISL trophy under Cesar Ferrando. But they will face difficulty in the openning game as they will miss Tim Cahill for suspension. JFC has strengthened their squad relying on the experience & picking up new talents. Still their squad doesn't look convincing to win the ISL. Their Goalkeeping department will be one of the bests in the ISL and so as their midfield line. Their midfield line is quite strong in intimidating opponents. But there is no trusted foreign option in defence except the Captain Tiri. JFC will be finding the best from veteran Raju, Dhanachandra & Yumnam. Their striking line looks weaker except though. There's no such big names except Cahill. And we can't expect showers of goal from young talents like Jerry, Faruokh & Passi. There will be lots of difficulties ahead of ISL but Ferrando needs to find the solution.