ISL 2018/19 Team Profile : Mumbai City FC
Indian Super League although technically not the top flight national league in Indian football, is the most glamorous football league in the country. Since it's commencement, the league has seen several legends of the game taking part in it. Starting from Nicolas Anelka of Mumbai City FC to Del Piero of Delhi Dynamos, Indian football within the last few years has revolutionized to a better dimension. Mumbai City FC although never had the opportunity of going anywhere near of lifting the trophy but has always produced attractive football but this season they would like to make their presence felt in the run for the trophy.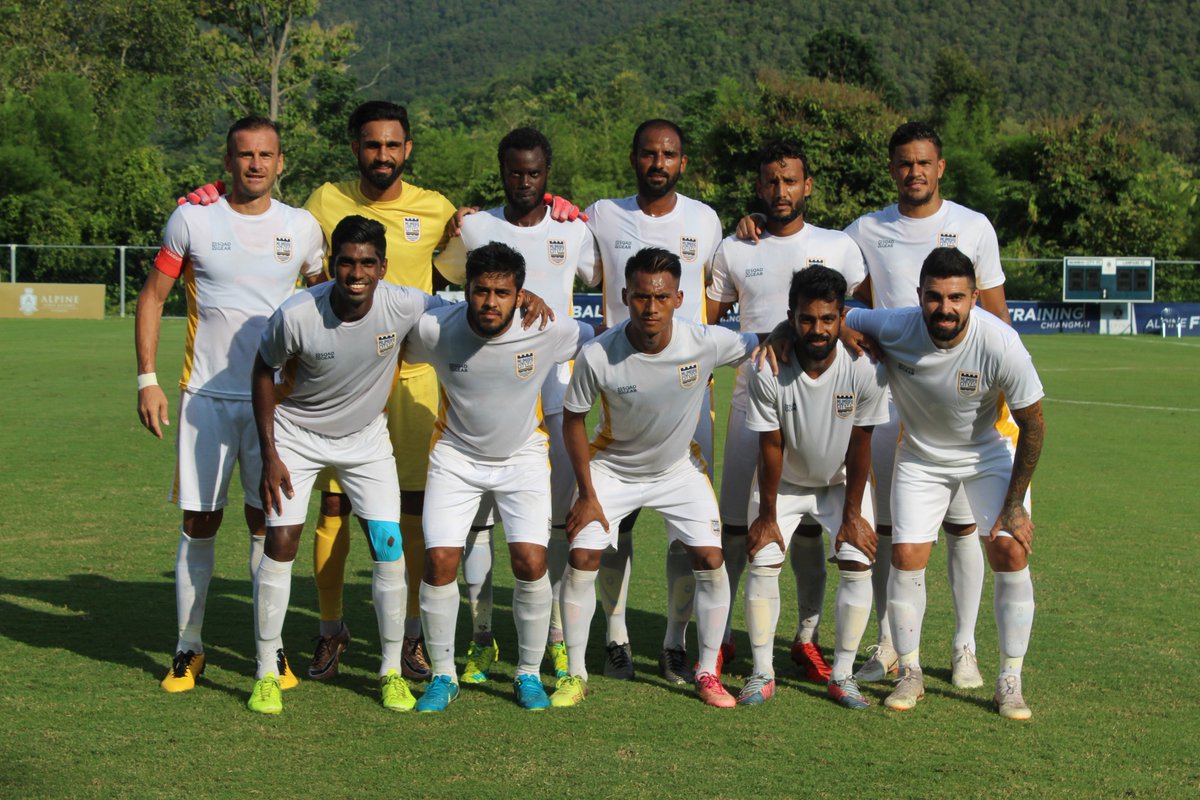 ● BACKDROP :
ISL side Mumbai City FC is co-owned by Bollywood superstar Ranbir Kapoor and Chartered Accountant Bimal Parekh. The club was graced by French superstar Nicolas Anelka as the marquee player in the second season of the ISL but failed to create an impact and finished seventh after group stages. Attaining Anelka's privileged services for two years, the club hired Diego Forlan in 2016 as the new marquee player. This change implied by the team management made Mumbai Football Arena witness some robust display of football from the defence line led by sturdy Romanian centre-back Lucian Goian and some swift attacking displays by Uruguayan star Diego Forlan. The club reached the Semi-Finals but suffered a loss against Atletico De Kolkata in the two-legged round. In the fifth edition of ISL, the team is going to be managed by Jorge Costa, a Portuguese International. The entire Mumbai City FC squad seems upbeat to deliver the required results to create an impact this season.
● SQUAD ANALYSIS :
With the adrenaline rushing as the season is set to kick off in a few days, let us take a look at Mumbai City's squad depth. Starting with the seven solid foreigners, Romanian defender Lucian Goian will lead the squad this time with his vigorous defensive abilities. He is set to play the third season for the Islanders. He is to be accompanied by the Serbian stopper Marko Klisura who is a left centre-back and boasts a precipitous 1.95m athletic height. They are going to be supported by the 32-year-old Portuguese midfielder Paulo Machado who has previous experience of playing in FC Porto. To bring pace in the wings, the Islanders have signed Senegalese winger Moudou Sougou who was added to the squad this month, last played for Portuguese club Moreirense and Arnold Issoko who joined the Islanders from Portuguese outfit Vitoria de Setubal. To add some Brazilian magic in the forward line, Mumbai City FC has hired Rafael Bastos from Brazilian club Clube do Remo. A product of Brazilian top tier side Esporte Clube Bahia, the 33-year-old striker has ample experience of playing in Asia. He has played for top Asian clubs like Al Nassr, Al Kuwait SC and Buriram United. Another Uruguayan attacking midfielder Matias Mirabaje has been added to increase the South American flavour.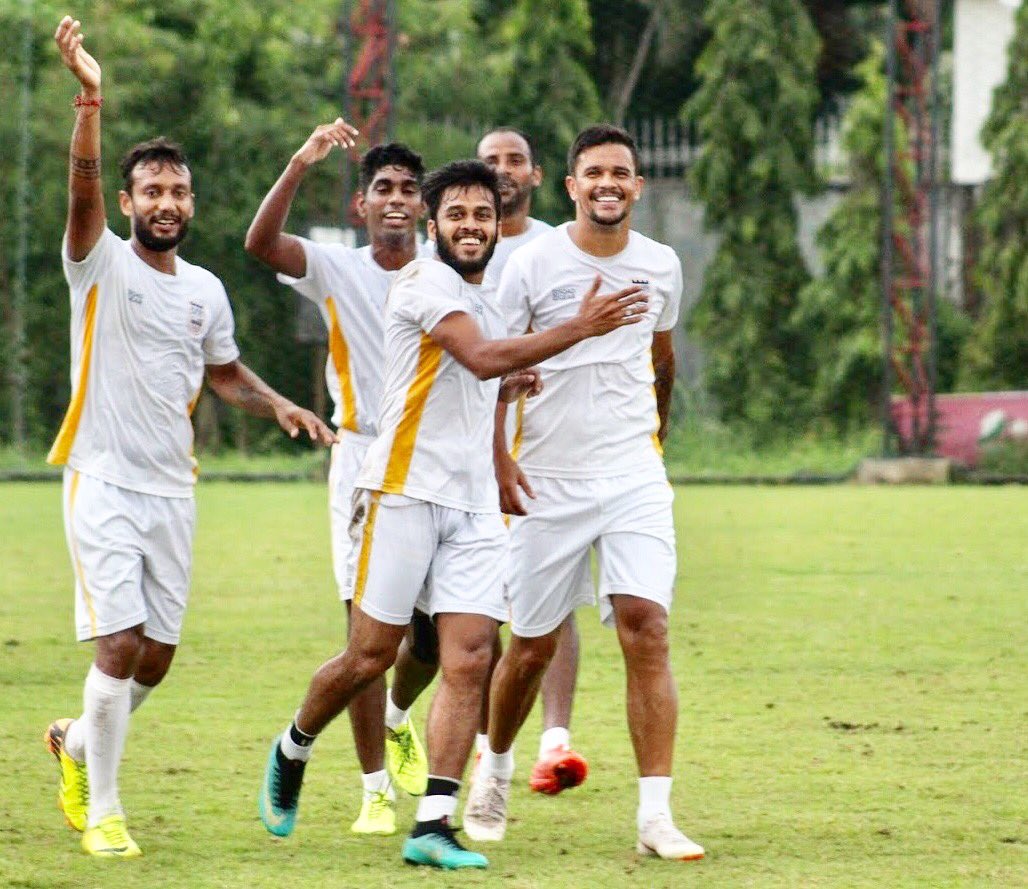 The Islanders added Amrinder Singh in their Goalkeeper list. He was signed from Bengaluru FC in 2016. The list adds Kunal Sawant and Ravi Kumar as the two other keepers for this season. Shouvik Chakrabarti, Subhasish Bose, Md. Rafique, Anwar Ali and Sanju Pradhan are some of the driving forces for the Islanders this season and the gaffer has high hopes from them. Shouvik was signed from Jamshedpur FC, Subhashish from Bengaluru FC, MD Rafique and Sanju Pradhan from East Bengal, Anwar Ali from ATK. The list further includes Shouvik Ghosh, Davinder Singh, Milan Singh, Raynier Fernandes, Sehnaj Singh, Pranjal Bhumij, Bipin Singh, Alen Deory to complete the entire Mumbai City FC squad for the fifth Indian Super League season.
● TEAM RATING :
○ GOALKEEPER RATING – 7/10
○ DEFENCE RATING- 8/10
○ MIDFIELD RATING- 7/10
○ STRIKEFORCE RATING- 8/10
○ OVERALL RATING- 7.5/10
● PROBABLE XI :
AMRINDER SINGH (GK)
LUCIAN GOIAN
ANWAR ALI
SUBHASISH BOSE
ARNOLD ISSOKO
PAULO MACHADO
SHOUVIK CHAKRABARTI
SANJU PRADHAN
MATIAS MIRABAJE
ALAN DEORY
RAFAEL BASTOS
● MANAGER'S QUOTES :
Costa, who has signed a one-year contract with the club, said he believes that it has "some of the finest Indian talents" and "I am excited at the prospect of working with them".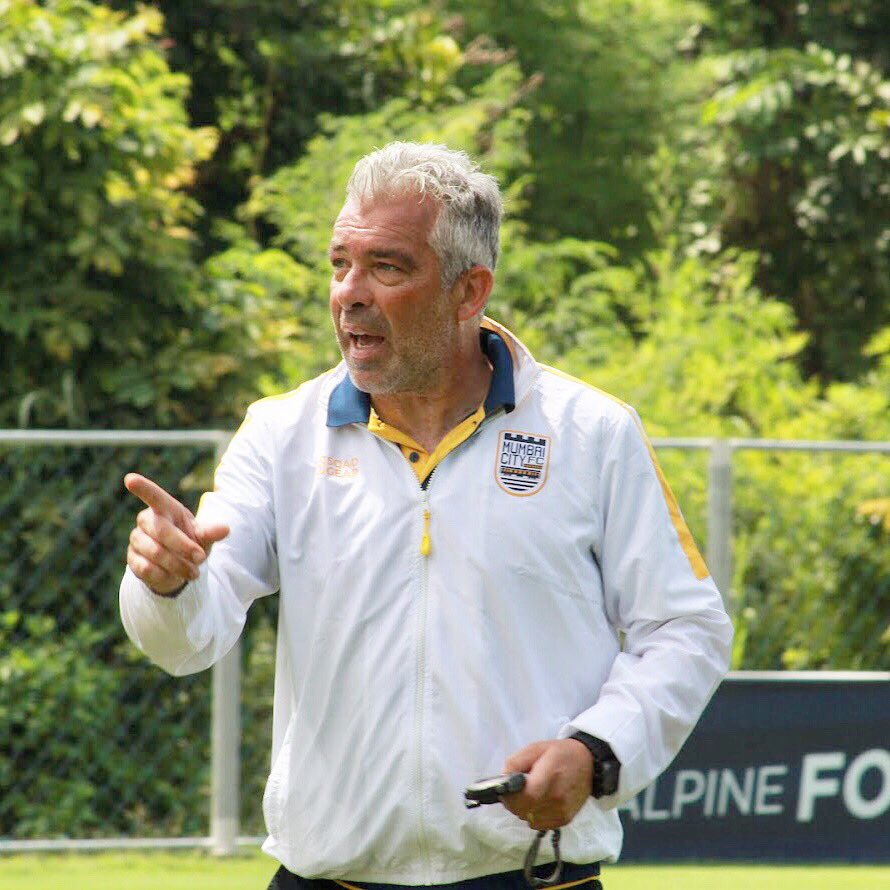 Costa has also turned up for the Portugal senior national team on 50 occasions. He has also won the FIFA U-20 World Cup with the Seleos in 1991.
● PRE-SEASON :
Mumbai City FC chose Thailand as their Pre-season destination where they played against Chiangmai FC (02/09/2018) drawing the match by a scoreline of 2-2. Next up they faced Maejo United, defeating them by a scoreline of 3-1. The Islanders vanquished Lampang FC by a scoreline of 6-2 and won against Bangkok United FC by 3-2.
● FIXTURES :
Here are the Islanders' full fixtures until the December break.
• 2nd October 2018: Jamshedpur FC (H) – 7:30 pm IST – Mumbai Football Arena
• 5th October, 2018: Kerala Blasters (A) – 7:30pm IST – Jawaharlal Nehru Stadium, Kochi
• 19th October 2018: FC Pune City (H) – 7:30 pm IST – Mumbai Football Arena
• 24th October 2018: FC Goa (A) – 7:30pm IST – Jawaharlal Nehru Stadium, Fatorda, Goa
• 27th October 2018: Delhi Dynamos (H) – 7:30pm IST – Mumbai Football Arena
• 3rd November 2018: Chennaiyin FC (A) – 7:30pm IST – Jawaharlal Nehru Stadium, Chennai
• 9th November 2018: NorthEast United (A) – 7:30pm IST – Indira Gandhi Athletic Stadium, Guwahati
• 24th November 2018: ATK (H) – 7:30pm IST – Mumbai Football Arena
• 3rd December 2018: Delhi Dynamos (A) – 7:30pm IST – Jawaharlal Nehru Stadium, New Delhi
• 6th December 2018: Chennaiyin FC (A) – 7:30pm IST – Jawaharlal Nehru Stadium, Chennai
• 9th December, 2018: Bengaluru FC (A) – 7:30pm IST – Sree Kanteerava Stadium, Bengaluru
• 16th December 2018: Kerala Blasters (H) – 7:30pm IST – Mumbai Football Arena
● AUTHOR'S TAKE :
The ISL Season 5 is set to kick off on 29th September, every season has it's new aura, different players from different nationalities grace the Indian fields, it's always difficult to predict the better side in any season as everyone has prepared their final sides before the contest begins. I personally have high hopes from the Islanders as their graph has seen an increase from the inaugural season. Their management is very determined and has foreseen the changes accordingly. No matter what, I hope football wins at the end of the day and the league creates the upcoming stars in Indian Football.