The defending champions of ISL Chennaiyin FC kick started the proceedings of the ISL media day held in Bengaluru with
John Gregory, Ingo Calderon, Jeje Lalpekhlua being called upon the stage by the anchor Khuri Irani. She kick started the proceedings asking few questions and then the floor was opened to various media groups.
The first question was asked to the the coach John Gregory. He was asked that how different is it this season to train as champions? He answered it by saying, "We have to be mentally tough. You just don't win it only once but you go back and defend it. The thing that I am trying to instill in my squad is that champions do not win only once. They go and defend it year after year. It is more of a mental thing ." He was later on asked what is difference in style of play of England, Spain and India. He answered it by saying "In England it is more of a physical level. They might not be tactically sound but they have a good pace in their games and are physically really strong. Whereas in Spain, they play more possession based football and are tactically really good and in India the weather makes things difficult. The hot weather". He added to that by saying he likes to play football in different countries and know different philosophies and hence this is perfect.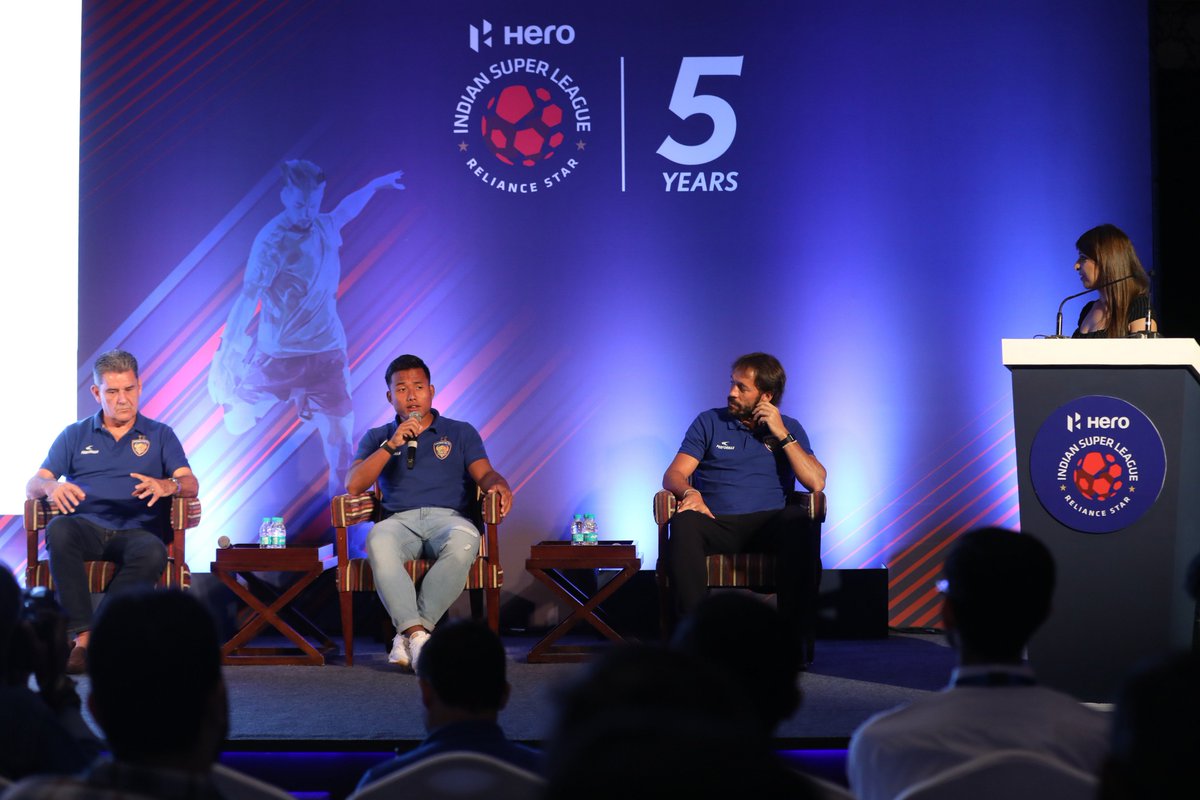 Inigo Calderon was asked that as this is the fifth season of ISL what are his expectations from the side. He answered that by saying, "It will be harder than last seaon. I remember last season when Chennayin beat ATK who were the champions the season before. Every team will want to beat the champions. We have to defend the title and at the same it's good. Footballers need some motivation to perform high. It will be a perfect challenge for us. We will want to win the title twice in a row, because no one has done it before". When he was asked about the long season coming in along with the AFC Cup he said,"The international break in the January is good for the international players who go back during that time to spend time with family. He added to that by saying the breaks later on aren't so good for our team but all the teams have the same breaks so we have to adapt to them and adjust to them".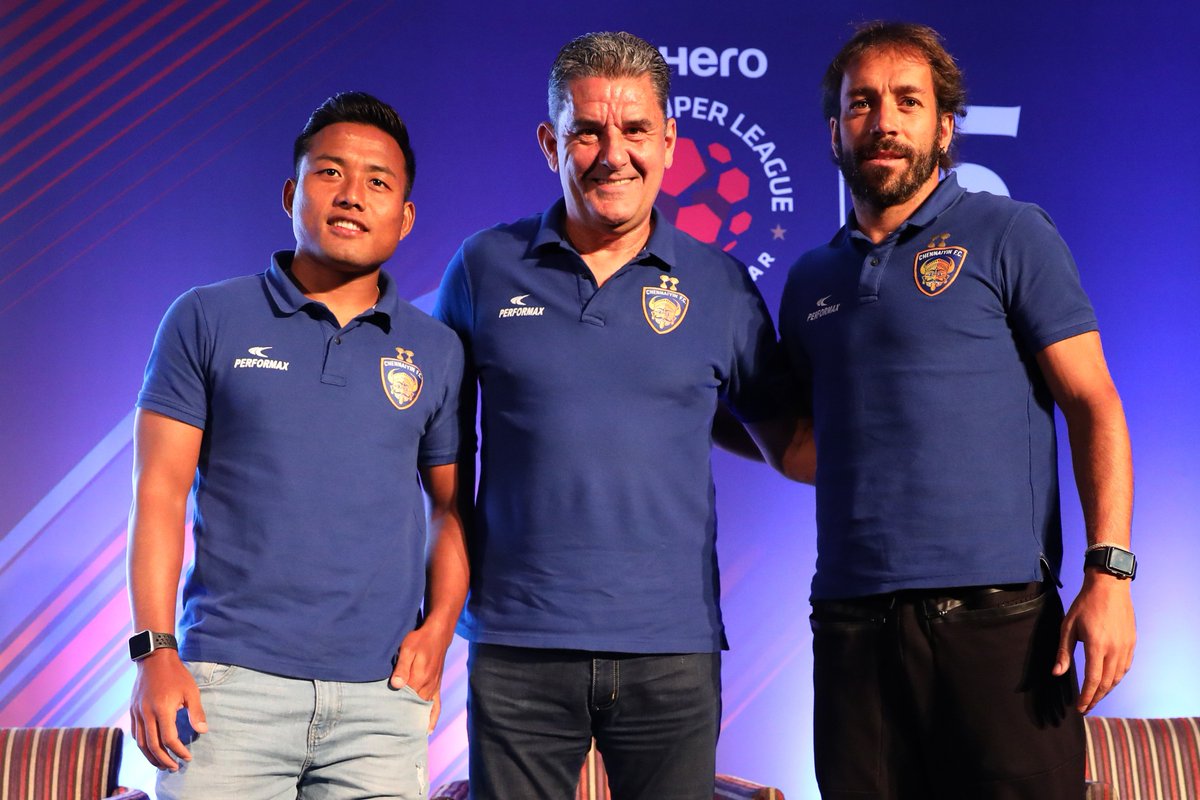 When the gaffer was asked about will they be able to turn things around as usually defending champions don't do well in the coming season he said," We had never beaten NorthEast in Chennai and we had never beaten ATK in Chennai something like that. We had never done a double over them. We changed the course. We achieved things which we had never done before. We had never won the final in Bengaluru. Lot of stats we came across last season. We want the first one to do it". The gaffer was also asked about how will he keep the motivation of his players intact during the long international breaks which he responded by saying, "The great thing is the break we have in December. Obviously a lot of Westerners in Western Europe, the Spanish and Brazilians in the squad can go back home and come fresh for the season. For a guy of my age I don't have any young babies, I mean young children. I am sure it is great for them and also some of my boys wouldn't have come back this year if we didn't have a break. Last season they came in September and some went home in March. It is much more sensible this season. It is a better format. It is a format we are used to back in Europe. If you guys were here in the first season we played 14 games in two months, considering we made it to the semi final and final 17 games in two months. It was really tiring and I think this schedule is ideal". When the gaffer was asked about his players he was quite excited about it. He said," I wouldn't say there were any more excited than they were twelve months ago. The boys are looking in good shape. We are looking to start the season". Gregory was asked if a change in style can be expected. He responded to it saying,"No, I don't think so. The chairman has been asking that, I don't think we have got a particular style".
When being asked about what are the changes that the fans can expect from the team this season, he said, "No don't think we will be any different. Attacks win you games and defense wins you titles. We are gonna follow that and have a strong defense. If we can defend well we will be able to keep clean sheets. You are able to not concede goals and which will end up you winning matches. All the top teams follow that".
? "We promote the young in our club and we give them the chance."@ChennaiyinFC head coach @JohnGregory77 spoke about promoting youth and more at the #HeroISLMediaDay ? ? #LetsFootball pic.twitter.com/qWVZugxl1o

— Indian Super League (@IndSuperLeague) September 20, 2018
He concluded it by saying,"We don't have a particular style. We are not like few of the teams who have a particular style. We just want to win. if you look at Goa they play out from the back. Goa against us in the second semifinal had the ball for first 21 minutes. We managed to win the game. If you play against us we won't let you have an easy game. You need to give it your all to beat us. We are resilient, we just keep going. If you don't do it someone else will come and do your job."