The World Cup veteran Tim Cahill along with the new Spanish coach Cesar Ferrando and experienced Indian shot-stopper Subrata Paul were present at the ISL media day held in Kolkata representing Jamshedpur FC.
Tim Cahill started off the session by answering the question which everyone was itching to ask, about his reason to join Jamshedpur FC as he said "I am excited to join Jamshedpur and ISL. When I was shown the portfolio of the football club firstly the professionalism and set up where we stay the academy the training ground and the future for this football club is very important."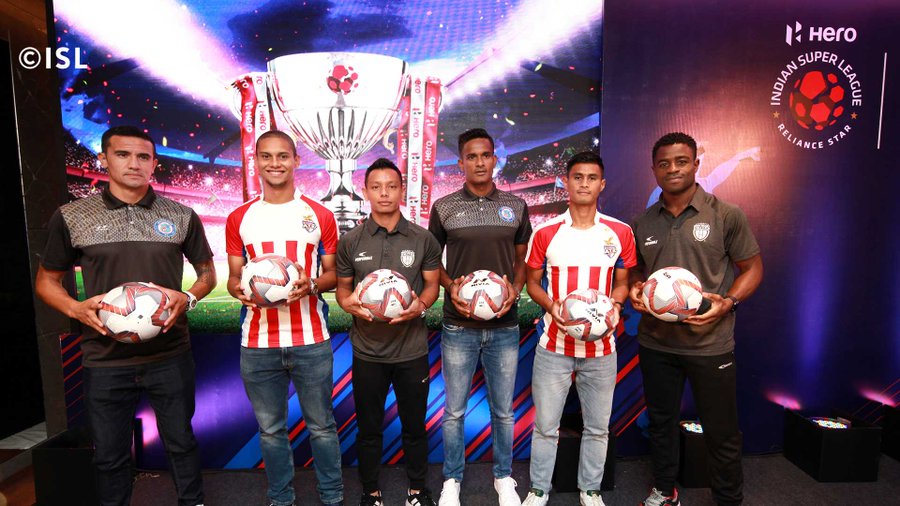 "We have no distractions as players. We have our complex, we have our gym, we have our training pitch and we have a good vision to help the growth of Indian football and especially the academy in our region this is exciting for me. With my experience and with Subrata being an experienced Indian player as well we can help guide our local talent hopefully to great things."
When questioned about his active social media accounts where he posted a lot of glimpses of the fan support at Jamshedpur, Tim responded, "I have played all over the world England for 15 years then to the MLS in America to China, Australia. The reception we received the other day was overwhelming. It is an unbelievable sign for football in India and for us as footballers to fly the flags for our city high. This reception is something to be proud of to have this support of the beautiful game."
It was not all of Tim Cahill for Jamshedpur FC at the ISL media day, Subrata Paul who was asked about the last season's heartbreak and his approach for this season. Paul said, "First of all last season whatever happened is done and dusted, this is a new season and this year our inspiration is very high and the crowd is expecting us to qualify for the playoffs."
The coach César Ferrando when asked about the preseason of the Jamshedpur FC said, "I think we had a good preseason. The most important part of the preseason is to be fit for the upcoming league match. We had few injuries and I am sure that before the first match all them will be fit."
With a great blend of Indian and foreign players, Tim Cahill believes that this team can be the best. The Austrailian International also mentioned that there are three particular players (Gourav Mukhi, Mobashir Rahman, Vishal Das) that he would be keeping eye on.
When questioned about the new schedule of the ISL which longer than the previous four editions Tim Cahill said, "Well six months isn't a long league. I have played 695 games and a long league is 30-50 games a year but here it is 18 games. We have good breaks so professionally I take great pride in keeping myself fit being able to keep up with the levels of fitness with the young players. So for me, I think I have picked the right time to come to this league for these six months which is only 18 games to give best as I can."
About his preparations in coming to India, Tim Cahill said "I have contacted Wes Brown and a lot of other players but I spoke to a lot of cricketers like Brett Lee, David Warner and Steven Smith about the sport in general. I spoke more with the cricket players because they kind of live and breath here and no one much bigger than someone like Brett Lee."
Cahill signed off by speaking about his story behind jersey number and the reason for him choosing No.17. He said "Everton, New York Redbulls, Shanghai Shenhua it has been with me. It was my number at Everton and I have kept it. It doesn't matter what club I am playing for. That's my number."